Fri, Dec 17, 2021 at 5:34PM
---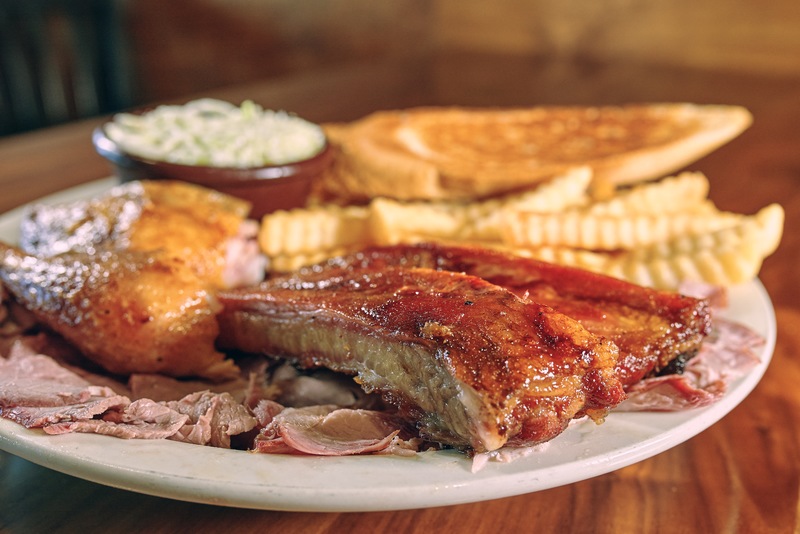 First off, congrats on the engagement! With your wedding right around the corner, one of the things you'll need to check off your to-do list is finding a caterer. As proud Floridians, we know a thing or two about delicious food and how we can play a part in making your wedding day that much more special!
We intentionally work hard to stand out from other restaurants in the area. That's why people crown us the best BBQ in Orlando. We provide mouth-watering food while practicing safety measures to keep everyone involved healthy with full, happy bellies! Let's talk a bit more about how Dustin's Bar-B-Q can make your wedding day a night to remember!
Signing Up Is Easy
To say that planning a wedding is complicated would be an understatement. To make it a little less of a hassle, signing up for our catering couldn't get any easier. On our catering page, you'll have to fill in the date and time of the event, the number of attendees, choose the closest Dustin's Bar-B-Q location, and fill in your contact information. That's it! One of our friendly staff members will reach out and help you start the process!
Caring Staff
One of the things we pride ourselves on at Dustin's Bar-B-Q is our incredible staff. It doesn't matter if you've dined with us every day or if this is your first experience with our team. We'll always treat you like family. If you're looking for a group of friendly and guest-focused individuals to help make the most important day of your life even better, we'd love to help!
Safe & Sanitary
Now more than ever before, creating a sanitary environment to help keep our customers and staff safe and healthy is a top priority.
We offer catering, pick-up, and delivery for all of our meals, appetizers, and sides. This easy step allows you to relax on your special day. We'll also collaborate with you and your partner to create a customized cuisine that makes everyone's mouth water!
Best BBQ in Orlando
When you have a large gathering of people, it can be hard to please everyone. As one of the top Orlando wedding catering options, our varied menu makes it a little simple to have something everyone will enjoy!
We have simple starters, like fruit and veggies trays or cheese and cracker trays. You get to choose up to three different kinds of meat, with multiple substitution options.
The sides include:
Coleslaw
Pasta salad
Corn Cobbett
BBQ beans
Potato salad
Green beans
Macaroni salad
Mac-n-cheese
Of course, our famous batches of buns and butter are included with every catering meal.
You won't have to worry about drinks or serving dishes either. Tea and lemonade, paper plates, sauces, serving, and eating utensils are all included. We charge each item based on the size of your party.
When you go with Dustin's Bar-B-Q, you bring the night to a whole new level.