Fri, Oct 21, 2022 at 1:05PM
---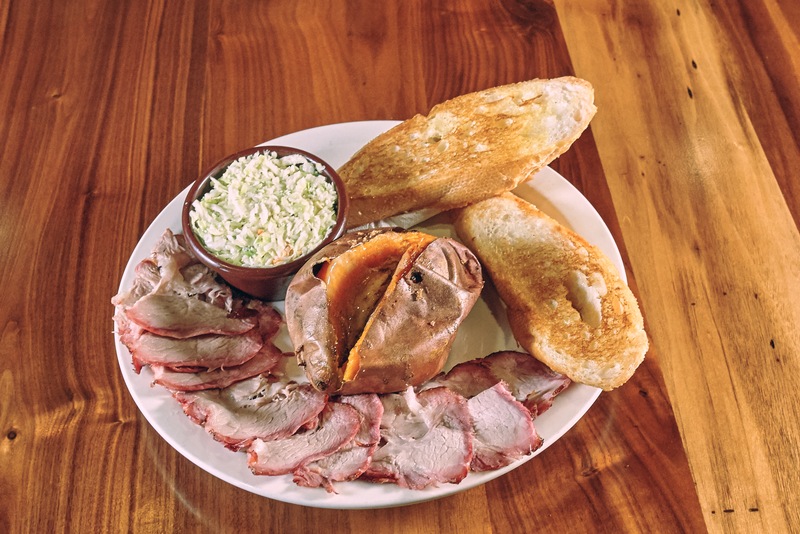 Fall is one of the most beautiful times to celebrate a wedding. The leaves are changing color, the approaching holidays are creating a festive atmosphere, and the Florida weather has finally cooled enough to enjoy a gathering both in and outdoors.
There's a lot to plan and prepare when it comes to a wedding, and catering is just one of the important steps in creating your perfect day. Good wedding catering can set just the right mood and enhance the celebrations with familiar and delicious flavors.
How to Celebrate Your Big Day with Delicious BBQ Wedding Catering This Fall
If you're considering BBQ for your wedding party catering this fall, our team at Dustin's Bar-B-Q wholeheartedly approves of your choice! BBQ is a great way to make sure everyone at your wedding is satisfied and well-fed because everyone loves a plate full of hearty sides, tasty salad, and meats smoked to perfection.
Let's take a look at a few great options for BBQ mains and sides that are sure to make your wedding dinner a massive success.
Bar-B-Q Chicken
Though there may be some food restrictions among your guests, most people are able (and happy) to eat some perfectly prepared Bar-B-Q Chicken.
Whether your guests enjoy their chicken entrée on a roll or bun, on top of some salad, or on its own with a side or two, you truly can't go wrong with our tender chicken breast marinated, smoked, and grilled to a tantalizing golden brown.
Baby Back or St. Louis Style Ribs
The only potential downside to serving Dustin's Baby Backs or St. Louis Style Ribs during your wedding reception is that you'll have to prepare plenty of napkins to make sure your guests don't ruin their fancy wedding garb (the bride especially!).
However, it's only upsides from there with these slow-smoked ribs that practically fall right off the bone as you enjoy. Ribs from Dustin's are sure to satisfy even the pickiest BBQ connoisseur and delight all of your guests with a buttery soft texture and our perfectly tangy and sweet signature sauce.
Mac & Cheese
Main dishes are important, but the sides really make the meal, and you can't have a complete BBQ dinner without some ooey-gooey mac & cheese on your plate. The adults will appreciate the cheesy pairing with their meats, and you already know the kids will be excited.
Garlic Bread
Dustin's Garlic Bread is another BBQ staple that is a necessity when you're enjoying perfectly smoked meats. Crunchy on the outside and soft on the inside with the perfect infusion of butter and garlic, this side dish is sure to be a hit at your fall wedding.