Mon, Mar 14, 2022 at 10:21AM
---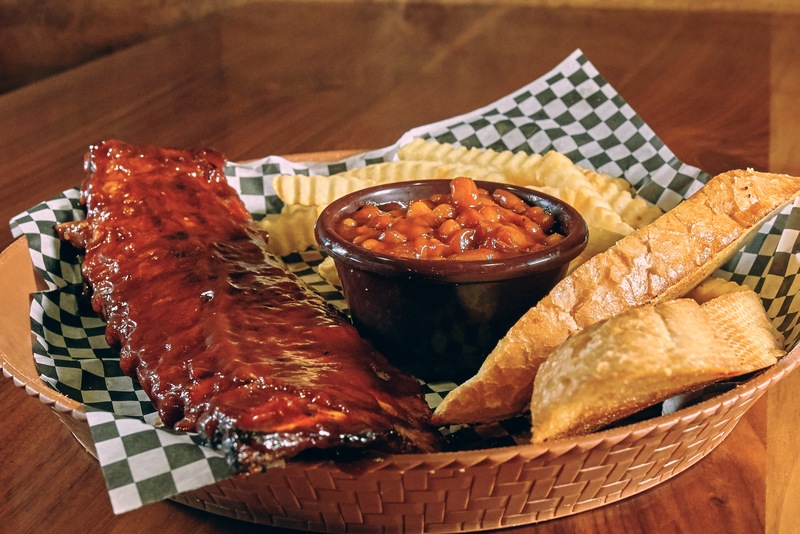 Food is one of the main attractions at several types of events and gatherings, from dinner parties and family reunions to food festivals and everything in between.
Although many people first think of backyard cookouts when they think of barbeque ribs, there are actually many different types of events that would be made even better with BBQ takeout.
Guests may not remember every aspect of an event, but they often do remember the food, especially if it's exceptionally good! If you're planning an event in the near future and are considering your options for catering, you may want to consider BBQ takeout.
Here are five events that can be made even tastier with BBQ takeout on the menu:
1. Graduation Open Houses
Graduations are, of course, major milestones for students from elementary school to college. Making the celebration of this accomplishment really special with BBQ catering or takeout is a perfect idea. Chatting and mingling with family members and friends is made all the better when the food is delicious enough to stand on its own as a conversation starter!
2. Corporate Events
One of the best ways to show your employees gratitude for the work they do for your company is to spring for BBQ takeout for them. Catered lunches for company retreats, meetings, and conferences that include BBQ are ideal for company anniversaries, office lunches, product launches, and more.
When companies have BBQ for corporate events, colleagues can enjoy the fare while they build lasting connections with each other.
3. Fundraisers
Everyone enjoys fundraising events that are fun, memorable, and successful. What better way to ensure that everyone remembers the food than to serve BBQ takeout? Kicking off your next fundraiser by offering the best BBQ in town is one way to attract the best crowds.
Knowing that every attendee is enjoying themselves thanks to unforgettable food will enhance your event's chances of being as successful as possible.
With mouthwatering BBQ, you can also provide options like various choices of drinks, sides, desserts, and meats. Attendees will be even more inclined to support your cause with BBQ on the table!
4. Birthday Parties
Few types of gatherings are more fun or more memorable than birthday parties, especially if it's a milestone birthday that's being celebrated! Whether you're planning on throwing a big bash or a small gathering, BBQ will be a hit with guests of all ages.
BBQ will be a fantastic addition to any birthday party that will make the guest of honor happy as ever to be turning a year older!
5. Wedding Receptions
Wedding celebrations can be made all the better with Orlando wedding catering that includes the best BBQ in the state! Offering BBQ and a delicious assortment of sides is something that many guests appreciate. It's fun, it's relaxed, and of course, Orlando wedding catering with BBQ as the main dish is delicious!
Grab BBQ Takeout for Your Event
No matter what type of event you're planning, leave worrying about the food to someone else! Having BBQ takeout for your next event is sure to be a hit with everyone who will attend.