Sun, May 01, 2022 at 10:00AM
---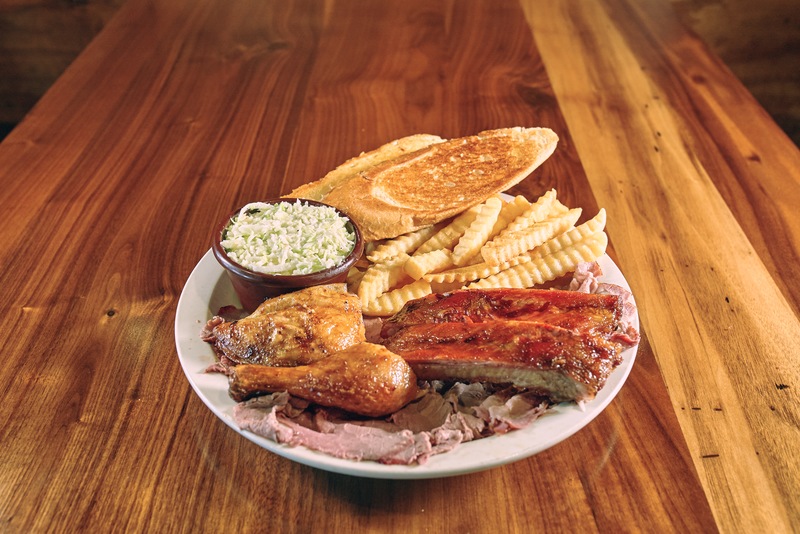 Busy weeknights are a great time to head to your favorite local barbecue restaurants for some meaty goodness slathered in a savory sauce, not to mention a slew of delectable sides perfectly suited to your meal. The good news is that you don't have to wait until your next dining out experience to enjoy the mouthwatering appeal of BBQ.
As the weather starts to warm and you're keen to spend evenings and weekends outdoors, you can fire up the grill and pair fun and feasting, especially with a little help from the pros. There are a handful of dishes you should definitely add to the menu the next time you're planning a BBQ picnic.
1. Baby Back Ribs
Is there ever a bad time to chow on some ribs? The answer is no. It's always a good time for slow-cooked rib meat infused with smoky flavor and drenched in your favorite BBQ sauce. When ribs are done right, the meat is so tender it falls right off the bone, and no one can resist the temptation to eat their fill, no matter how messy they get.
2. Garlic Bread
Whenever you serve up BBQ, it's best to have something to clean up the mess, and we're not talking about napkins.
Toasted garlic bread is a must to sop up all the tasty sauce left behind when you've finished your ribs. It's also a great way to transport bite after bite of succulent pulled pork to your mouth, and it makes for a deliciously inventive means of turning your BBQ chicken or brisket into a mind-blowing sandwich.
3. Shrimp
Seafood might not be the first thing that comes to mind when you're planning a BBQ, but when you show up with fried or Cajun-style shrimp, you'll find no shortage of takers. Whether there are pescatarians in your group or some of your family and friends prefer lighter fare, adding seafood to the menu is always a win.
4. Corn on the Cob
Is it possible to host a successful BBQ without corn on the cob? Maybe, but it would surely be a sad affair without this roasted treat, perfectly charred and bursting with sweetness to offset your many savory dishes.
5. BBQ Beans
Let's just set aside the point that you're going to want some fiber with all the meat you're eating and focus on the fact that slow-cooked BBQ beans are the ideal complement to salty, savory meat dishes.
The earthy, sweet, and slightly acidic flavor combination will hit your taste buds just right when paired with smoked meats smothered in BBQ sauce.
Barbecue Restaurants Have You Covered
Whether you want to pick up a few sides or the whole dang meal, or you're interested in BBQ catering for your massive family reunion, cooking for a big crew can be a lot of work.
No time to slow smoke your ribs or sit around stirring a pot of savory baked beans? No problem! Put in your order at your favorite BBQ joint and let someone else do the heavy lifting for you, so you can enjoy quality time with family and friends.