Fri, Dec 17, 2021 at 5:31PM
---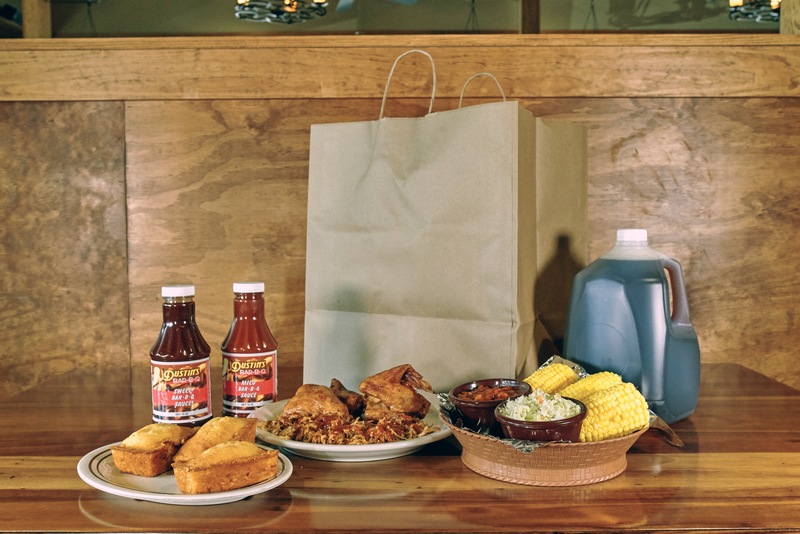 Family nights are something to be treasured, but nothing makes a family night more special than amazing food! The secret is that good food can create memories if you're sharing that food with people you care about. With some truly delicious options on the table, you'll be having the time of your life as you share stories and crack jokes with your loved ones. The question is: What food do you start with? The answer? BBQ, of course! Incredible BBQ is the stuff of legends, creating the perfect environment for loud and proud social gatherings, belly laughs, and wide smiles. If you want to have a good time with family, you need some BBQ in your life.
Here are three ways you can enjoy an incredible family night with a table full of amazing BBQ dinners.
1. Sit Down with Delicious Food in a Pleasant Atmosphere
The first step is to find one of our Daytona Beach restaurants. The next thing to do is step inside! Bring your family and enjoy the bustling atmosphere and the scent of smoked meats and cheeses wafting on the air.
Enjoy a private table, get comfortable, and order some of the best BBQ you can hope to find. We'll make sure your stomach isn't rumbling for too long!
Choose a plate from our robust dinner menu, including slow-smoked beef brisket, chargrilled chicken breast, and more. For the kids, enjoy a wide selection of favorites, including our BBQ sammich and fries, beans and franks, and more.
2. Bring Our BBQ Home or Enjoy It On-the-Go
If dining indoors isn't on the menu, you can rely on our curbside pickup service to bring food out to you. From there, become your family's hero as you walk through the front door with a delicious feast. All you need to do is order ahead by giving us a call or making your selections online. After that, it's just a quick drive here and back.
Our curbside service is safe, quick, and one of the most convenient ways to get your hands on delicious BBQ for an amazing family night. Best of all, it's available at each of our Daytona Beach restaurants.
3. Call in for Catering for Your Big Family Get-Together
For larger family gatherings (or just one big night for the people you care about), you can rely on Dustin's Bar-B-Q catering service to help make it special.
Our Southern barbecue will bring the family together like never before. Choose from any of our entrees and sides to create a cornucopia of delectable BBQ-style foods. We'll even work with you to create a custom menu to fit the exact needs of your family.
We offer catering for events of any size, from intimate dinners to wild family parties. Even if you simply want a big dinner for a small family, we can help make your night one to remember. All you need to do is provide a few details about your event, and we can make it happen.
For your convenience, we can prepare food on-site or make your food available for pick-up or delivery. Get your grub on today!