Fri, Dec 02, 2022 at 9:45AM
---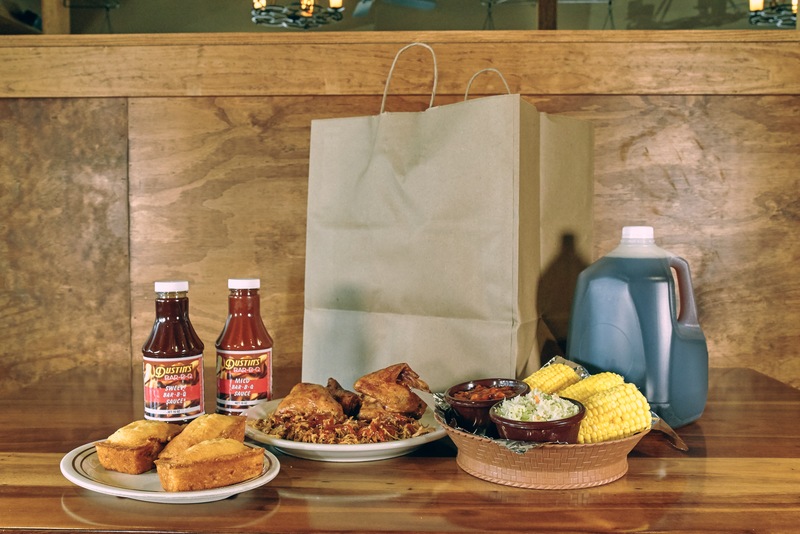 There's nothing like a night out at your favorite barbecue restaurants with friends and family, enjoying some of your favorite dishes as well as refreshing drinks and decadent desserts. However, what if your hectic schedule prevents you from having time to sit down to dinner at your BBQ joint of choice?
At Dustin's BBQ, we understand how busy life can get. Sometimes all you want is a rack of your favorite baby back ribs or a pulled pork sandwich from your local barbecue restaurant, but you don't have the time to sit down at a table, order, and enjoy them.
That's why we provide all of our delicious BBQ entrees and sides for curbside carryout so that you can savor your favorite BBQ flavors anywhere, anytime.
Wondering what you can expect from your curbside pickup order with Dustin's? We'll tell you!
Convenience and Ease
On the days when you just don't have the time or energy to cook a meal for yourself and your family at the end of the day (we're looking at you, busy parents), you can't beat the ease and convenience of a carryout meal from Dustin's.
It's easy to make any ordinary weeknight a special one with an exciting meal that you wouldn't normally enjoy during the workweek!
Friendly Service
When you come to pick up your Dustin's meal curbside, we can't take care of your every need like we would if you were dining in with us. However, we'll still serve you with a smile when we hand-deliver your meal to your car and make sure your order is ready right on time.
A Delicious Barbecue Meal
This one goes without saying, but when you order curbside from Dustin's BBQ, you have a delicious and satisfying meal ahead of you.
With plenty of tender, savory meats, scrumptious sandwiches, various side dishes to complement your entrees, and much more, your takeout meal from Dustin's won't be any less mouthwatering than it would be if you were dining in. Order extra and leave some leftovers to enjoy the next day!
Great Memories with Loved Ones
Enjoying a meal at a restaurant with your friends and family can be a special treat, but there's also something very cozy and inviting about ordering in from your favorite BBQ joint and having a meal together in the comfort of your home.
When you enjoy a carryout meal from Dustin's at home, everyone can get into their comfiest outfits and simply enjoy some delicious food together!
Ordering in for Dinner Tonight? Dustin's BBQ Is Here to Help!
If you're not up for cooking, don't worry — we are! It's easy to order curbside pickup from your local Dustin's BBQ and set your ideal pickup time.