Tue, Jul 27, 2021 at 10:37AM
---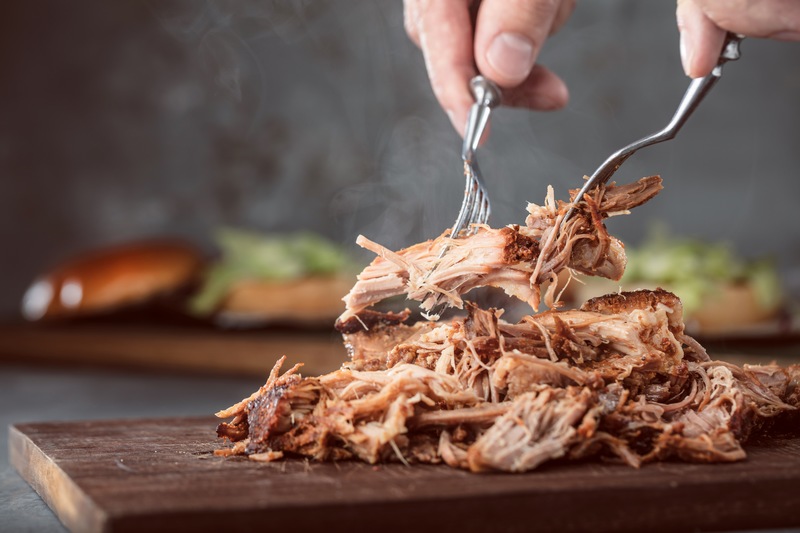 Can't get enough of the best barbecue in Orlando? Well, neither can we! But don't worry, there are so many ways to enjoy your favorite Dustin's Bar-B-Q all day every day with recipes that take your leftovers to a whole new level. No matter what time of day you're looking to indulge in the best BBQ in town, there's a recipe for you! Read on for tips on how to enjoy the best barbecue in Orlando for breakfast, lunch, dinner, and anytime in between!
Breakfast
Rise 'n shine – it's time for some delicious barbecue, and we have just the treat for you! When it comes to a morning routine, many people look for a quick and easy breakfast that is not only delicious but also filling, so they are able to kickstart their day the right way. So, if you're looking for a recipe that achieves all those things plus includes your favorite Orlando BBQ, this one's for you! Try using your leftover beef, pork or chicken to create the ultimate Breakfast Bar-B-Q Casserole. In a large baking dish, combine eggs, hashbrowns, your leftover Dustin's Bar-B-Q of choice, milk, tomatoes, and cheese (or other breakfast staples), bake it in the oven, and get ready to experience your new Orlando barbecue breakfast favorite!
Lunch
If you can't swing by your local Dustin's for the best barbecue lunch in Orlando, then you can still use your Dustin's Bar-B-Q leftovers for a quick, easy and flavorful lunch! Try using your leftover pulled pork on a homemade BBQ pizza paired with cheese, sauce and your toppings of choice. Or use your leftover Smoke Bar-B-Q chicken in some crunchy taco shells topped with lettuce, tomato, cheese and sour cream. But be prepared – if you bring your mouth-watering Dustin's Bar-B-Q leftovers to work on your lunch break, the whole office might be jealous!
Snack
Sometimes, nothing hits the spot quite like a little barbecue snack in between meals, and if you are looking for the best Orlando BBQ snack, Dustin's Bar-B-Q is the perfect fit. Swing by your local Dustin's for our endless soup and salad bar, or our crowd-favorite starters. If you can't stop by your neighborhood Dustin's, try warming up a couple of your leftover Dustin's Bar-B-Q style wings for a quick, delicious bite. Or, grab one of our signature sides, like our creamy mac & cheese or our classic fried okra, and satisfy those snack cravings in the best way.
Dinner
It's dinnertime, which means it's time for some unbeatable Orlando BBQ from your local Dustin's! If you don't have any more leftovers at home, stop by one of our locations for safe and secure dine-in and curbside service. We'll make sure you have hot and ready classic barbecue in your hands in no time. But, if you still have those flavorful leftovers to go through, try using that mouth-watering steak to make the ultimate steak dinner sandwich and pair it with any leftover sides, like our classic potato salad or Bar-B-Q beans. Or grab that family feast and surprise your whole family with their favorite Orlando BBQ!
One of the best things about Dustin's Bar-B-Q is that each flavorful meal is still delicious even as leftovers. So, once you've enjoyed a hot, fresh Orlando barbecue meal at your local Dustin's, take some home to enjoy for the rest of the week. Barbecue can make the perfect dish for any meal of the day – that's why we love Orlando's best barbecue! So, if you love Dustin's signature dishes as much as we do, try some of these recipes at home and let us know your favorites next time you stop by for dine-in or curbside service. We will see you soon!