Fri, May 21, 2021 at 10:16AM
---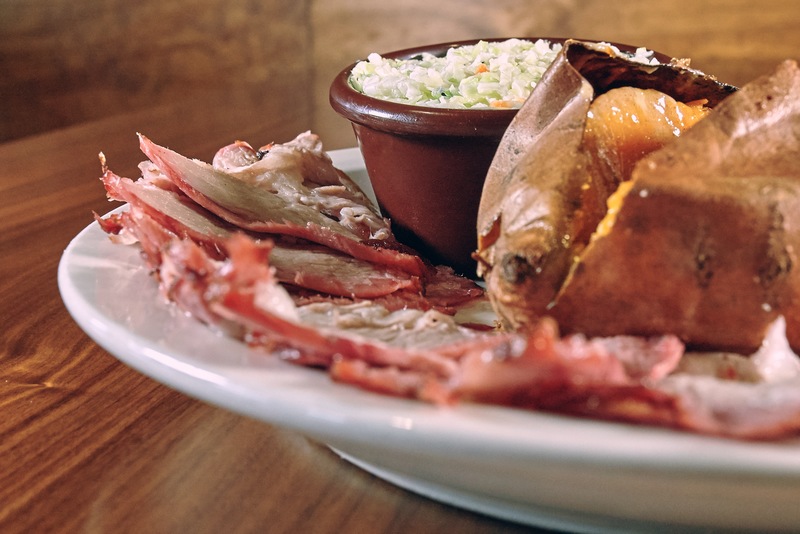 Do you ever wish you could enjoy your favorite barbecue in Orlando for every meal of every day? Well, if you don't want to stop by our restaurant every day or grab curbside every day, you can still prolong the delicious satisfaction of the best bbq in Orlando by taking some Dustin's Bar-B-Q leftovers home with you! While our mouth-watering barbecue in Orlando is still good even when it's cold and straight out of the refrigerator, we've curated some unique dishes you can try to recreate in your own kitchen using your leftovers. Read on for 3 delicious ways to enjoy the Dustin's Bar-B-Q you saved for later!
Pulled Pork Tacos
Let your leftover BBQ be a part of Taco Tuesday with some yummy pulled pork tacos! Just grab your flavorful pulled pork leftovers from Dustin's, wrap it in some warm tortillas or hard shells, add lime and cilantro if desired, and sprinkle some feta cheese on top for a taco that will keep you coming back for more.
Barbecue Nachos
One of the best things about nachos is that there really isn't a rhyme or reason to what you put on top. As long as you've got the chips and cheese parts covered, there are so many directions you could go with it – and barbecue nachos are our favorite route to take! Grab your leftover Dustin's choice of meat, pile it on top of some tortilla chips, then add your choice of cheese, veggies, sauce and more. Add some scallions if that's what you're into, and throw it in the oven until your cheese is melted and warm.
Beef Brisket Stew
A very popular way to use all kinds of leftovers is to use them to make a flavorful stew, but a Dustin's Bar-B-Q leftovers stew takes things to a whole new level! Grab that big pot you have stored away, throw in your leftover beef brisket, and get ready to satisfy those taste buds! Popular ingredients for your beef brisket stew can include carrots, celery, potatoes, herbs, and even bacon grease.
Who says you can't eat Dustin's Bar-B-Q for every meal? By finding new ways to savor your Orlando BBQ leftovers, you can let the delicious allure of Dustin's last a little bit longer. And once your leftovers run out, swing by your nearest location and we'll be happy to help you restock!