Fri, Apr 01, 2022 at 9:50AM
---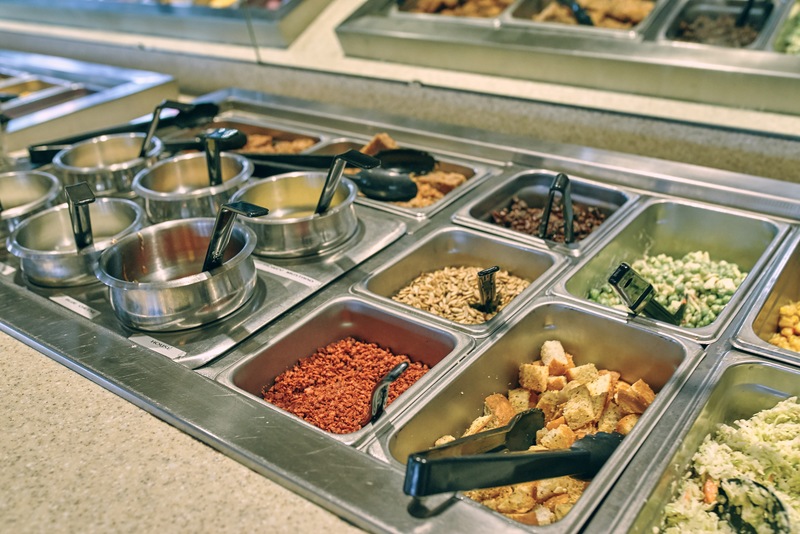 Finding outstanding "BBQ near me" is easy if you're from Texas or Tennessee, but what if you're looking for something special in Florida? It just so happens that slow-cooking meat is something of a specialty in the Sunshine State, which can actually make finding the best BBQ a bit difficult.
One thing you'll want to look for, aside from spectacular BBQ sauces and sides, is an expansive menu that has something for everyone, including those who want a little roughage with their ribs!
You'll find exactly that at Dustin's Bar-B-Q, where the endless salad bar offers untold opportunities to dress up your plate with crisp, colorful veggies (and more) that complement your brisket, beans, and everything else on the menu.
How can you make the most of the fresh and flavorful ingredients that populate the salad bar? Read on to find out!
1. Get Your Veg On
When you're building a salad, a good place to start is with the greenery, so load up on crisp lettuce, studded with a colorful array of carrots, tomatoes, and whatever veggies catch your eye.
Just adding bright, attractive, fresh produce is enough to elevate the visual feast on your plate, stoking your hunger and helping to create a balanced meal.
2. Add Some Protein
Finding cheese options and even hard-boiled eggs in a salad bar isn't a huge surprise, and these items offer a great way to add some protein and pep to your average salad. However, Dustin's goes the extra step, with the opportunity to add a serving of your favorite meats from our menu to your endless salad bar order.
You can choose from:
Sliced pork
Pulled pork
¼ BBQ chicken (with an option for all white meat)
Grilled chicken breast with sweet sauce
Sliced turkey
Sliced beef
Chargrilled burger patty
Smoked beef brisket
Our endless salad bar may be outstanding, but we know most customers come for the BBQ, so whether you add the salad bar to your entrée or load up on salad and get your serving of meat on the side, you'll find just the right options to make your meal perfect every time.
3. Sauce It Up
Munching on plain, raw lettuce is best left to bunnies. When you choose the endless salad bar at Dustin's, you can not only dress up your greens with a load of veggies and protein, but also a range of dressings and sauces to suit your particular palate or your mood for the day.
Whether you like to keep it simple with a single sauce or you're keen to mix creamy Ranch dressing with your sweet BBQ, you'll enjoy a salad like no other — and complement your favorite entrées and sides in the process.
Get the Best BBQ Near Me
With slow-smoked ribs, melt-in-your-mouth brisket, and moist, flavorful pulled pork, among other fan favorites, Dustin's has earned a reputation for truly delightful BBQ among Daytona Beach restaurants.
When you throw in exceptional sides and a salad bar that just won't quit, it's not hard to see why so many people stop in to dine, order takeout, or event catering to satisfy family and friends.