Mon, Sep 27, 2021 at 4:15PM
---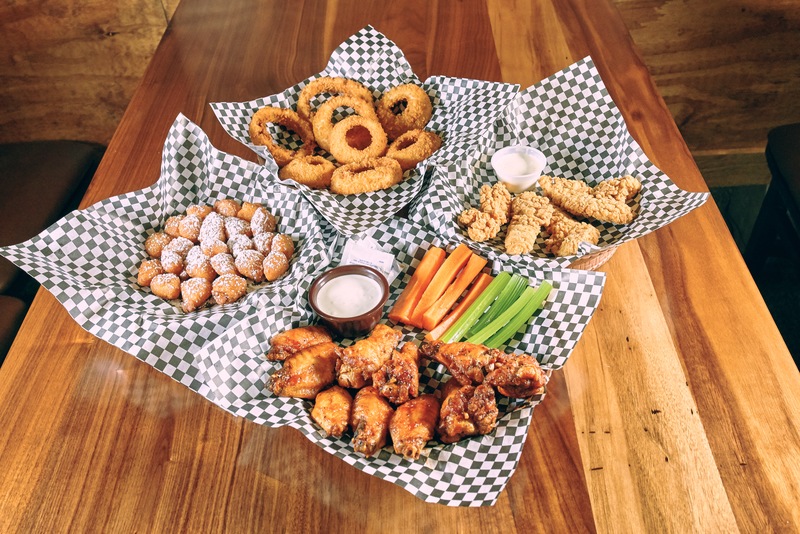 From start to finish, here at Dustin's Bar-B-Q we are dedicated to providing our customers with an experience they will enjoy. That's why our customers keep coming back for more. It's more than the barbecue at Dustin's. It's about the interaction you have with our staff. It's about the convenience you are able to experience no matter how you choose to enjoy Florida's best barbecue. Read on for a closer look at how your local Dustin's Bar-B-Q is keeping you in mind.
Featuring A Menu That Doesn't Disappoint
If you're wondering why everyone you know is raving about their local Dustin's Bar-B-Q, then it is probably for more reasons than one. But one of the things that keeps those hungry bellies coming in for more is the delicious, extensive menu we feature to every guest. If there is one thing we know how to do right, it's barbecue! That's why our menu options are sure to please. From baby back ribs and wings to pulled pork and beef brisket, everything off of our menu will leave you wanting more!
Serving You With Friendly Faces
If you have ever visited one of our Florida BBQ locations then you know that we serve more than flavorful barbecue. We serve smiles, too! We are known for our friendly staff and courteous service because we have made it a top priority from the very start. We care about each one of our customers, so we put in the time and effort it takes to make sure you are treated with friendliness and respect – it's what you deserve! If it is your first time or your millionth time stepping foot in one of our Central Florida BBQ locations, you will be served with a smile.
Keeping Your Safety & Convenience A Priority
Here at Dustin's BBQ, we believe your safety and your convenience should go hand in hand with delicious BBQ in Florida. With the recommended safety precautions enacted and the variety of convenience offered, you are sure to feel safe and understood when you choose to eat with Dustin's Bar-B-Q. Cleanliness is a top priority for all of our enjoyment mediums – dine-in, takeout and curbside service. No matter how you choose to enjoy your Dustin's Bar-B-Q, we are committed to making sure it is safe, clean, secure and convenient for you and your family.
Your local Dustin's Bar-B-Q is excited to serve you and your community. That is why we put in so much effort to provide a delicious, thoughtful menu, an environment of pleasant, friendly service, and an experience of safety and convenience. The next time you are craving some flavorful, mouthwatering Florida Bar-B-Q, keep Dustin's in mind. We will be happy to serve you!