Mon, Sep 27, 2021 at 3:00PM
---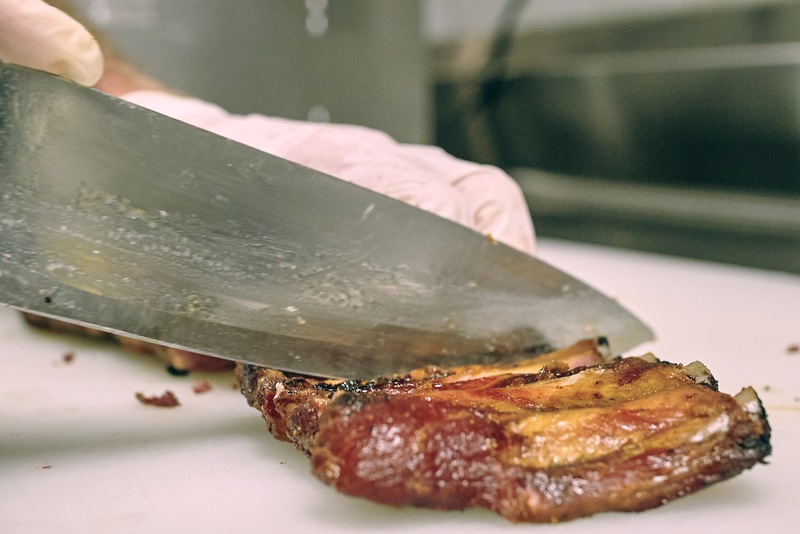 There's a lot of reasons to love Florida barbecue, but one of our favorite reasons is YOU – the customer! Every day we encounter familiar faces and new faces alike through curbside or dine-in experiences. And with every BBQ-lovin' customer gives us another reason why we love what we get to do. And to show our appreciation, we wanted to highlight some of those experiences in our customers' own words. Read on for 5 stories from Dustin's Bar-B-Q customers you have to hear!
Great People, Great Atmosphere: A Review By Alexander Shyshla
"One of the best BBQ I've ever tried! People are pleasant. This place is clean. Ribs are fire! They were tender and juicy. The beef was delicious! The chicken was great also. Definitely worth it to try it! I love the atmosphere inside."
First Impressions Are Everything: A Review By Ann Gallagher
"I decided to try Dustin's for the first time last weekend and we were happy we did. I had the baby back ribs and my hubby tried the spare ribs. Both were yummy and the sides were good too. Looking forward to going back to try some other items on the menu that caught our eye after placing our order. Don't judge (Lol) – we were really hungry and ordered the first thing that caught our eye. We will return again for sure. Good food for a reasonable price."
Full & Happy: A Review By Donna Reed
"We went in and were told to sit where we wanted. Our server came over and took our order for our drinks right away. She was very pleasant. It took us a while to figure out what we were going to order as the menu is very extensive. We each ordered different things and each one of our meals, when brought to us, looked very tasty. We left full and happy. Dustin's has never let us down. Whenever we say barbecue we know where to go – Dustin's."
Two Thumbs Up For Dustin's Bar-B-Q: A Review By Jennifer Cortes
"First time there, I went for lunch and loved it. For starters, I had the corn nuggets – a yummy little basket of heaven. Crispy, hot and fresh! I could've eaten 100. For the entree, I ordered the combo with baby back ribs & turkey. The sides were BBQ baked beans and potato salad. The ribs were tender, meaty and delicious! The turkey was tasty, although I wasn't expecting it to be super thin sliced (I thought it would be like regular carved turkey) but it was really good. The baked beans were my favorite – tasted like they had been cooking for days. Yum! I could tell the potato salad was homemade and prepared with simple ingredients – again, yum! The bread that comes on the side is buttered and pressed. I don't usually eat much bread, but let's just say I broke that rule! Lastly, I must say that my server was great. Two thumbs up for Dustin's BBQ."
Friendly Smiles All Around: A Review By Mary Frankland
"If you want a great place to eat if you are a local or just passing through you need to definitely stop at this Dustin's BBQ. From the time we walked in we were met by friendly smiles all around – even though they were hidden behind masks. The tables were all disinfected, and they practiced social distancing with the tables, chairs and picnic tables. The soup and salad bar is very clean and fresh – the best around right now! They require you to put on gloves, which is a very safe thing to do during this pandemic. They restocked it frequently and kept the salad bar clean. My service dog was welcomed with open arms, which was a relief. Nobody in the restaurant ever said anything, and the waitress even gave her a bowl of water as she sat underneath the table unknown to anyone else. We had a great dinner and a great time at Dustin's. Thank you to the staff and to all that work their great dining experience. We were burned out of our homes, and having to stay in a motel with my service dog, Dustin's really made everything feel much better. They treat you as if you are family. Thank you so much and God bless everyone at Dustin's, one of our favorite places to go."
Thank you for taking the time to share your love for barbecue with us! And for being another reason why we love what we get to do every day. From our family of BBQ lovers to yours, we can't wait to see you again soon.