Fri, Jul 29, 2022 at 3:18PM
---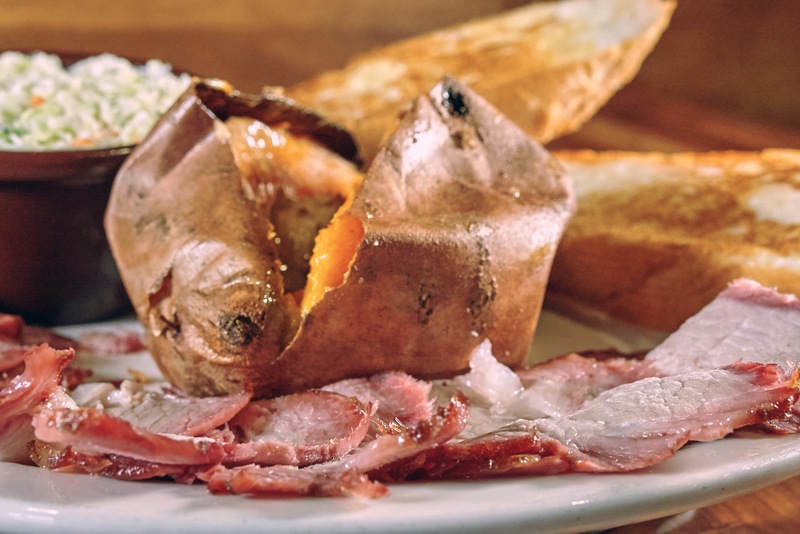 The restaurant scene in central and eastern Florida is expansive and varied, with lots of different flavors to explore. While you may be in the mood to try something new and different once in a while, there's a reason why many Florida locals keep coming back to their favorite Southern BBQ joint — Dustin's Bar-B-Q — time and time again.
No matter the location, every Dustin's team cares deeply about their local community and the guests they serve, from regulars to first-timers to business catering and everything in between. And the community gives that love and care right back with their glowing online reviews!
What Florida Locals Love About Their Favorite Barbecue Restaurants
Had a great experience at your local Dustin's Bar-B-Q? Don't hesitate to leave a review on Google, Yelp or similar platforms. We love to hear about your favorite parts of your visit, and we're happy to learn how we can best serve our guests' needs.
Love Southern BBQ but never tried Dustin's before? We get it — in this day and age, online reviews are some of the best ways to determine whether a new restaurant is worth trying out. Here are some of the most consistent comments that satisfied Dustin's customers are sharing after their visit.
Friendly and Attentive Service
Dustin's customers love how friendly and welcoming the team is, from the hosts greeting them at the door to the servers who go out of their way to be helpful and attentive.
You can trust that you're in good hands at Dustin's. Your server will go all out to provide you with their best recommendations, get your orders out rapidly, and make you feel well cared for.
High-Value Meal Deals
Dustin's offers several great meal deals, and some of the most popular are our lunch specials. These specials make it easy for guests to enjoy a delicious, satisfying meal complete with BBQ entrée, toasted garlic bread, coleslaw, and an additional side of your choice for a low price, and many of our guests make sure to include how much they appreciate these options in their reviews.
Large and Varied Menu
You'd be hard-pressed to find another Southern BBQ joint in Florida with a menu as varied as Dustin's! Though many of our regulars have their favorites, they express in their reviews how much they value the wide array of options available each time they come in to enjoy a meal.
Refreshing Drinks
You can enjoy a large variety of beverages at Dustin's, from soft drinks to cocktails to craft beers and everything in between. However, one of the most popular offerings — and one that we receive rave reviews for on the regular — is our iced tea, which is brewed fresh in-house and pairs perfectly with your favorite BBQ meal.
Easy Online Ordering
These days, simple online ordering is crucial for all barbecue restaurants. We're happy to hear that those in our community who order Dustin's to-go have an easy time maneuvering our online ordering system.