Fri, Jul 29, 2022 at 3:20PM
---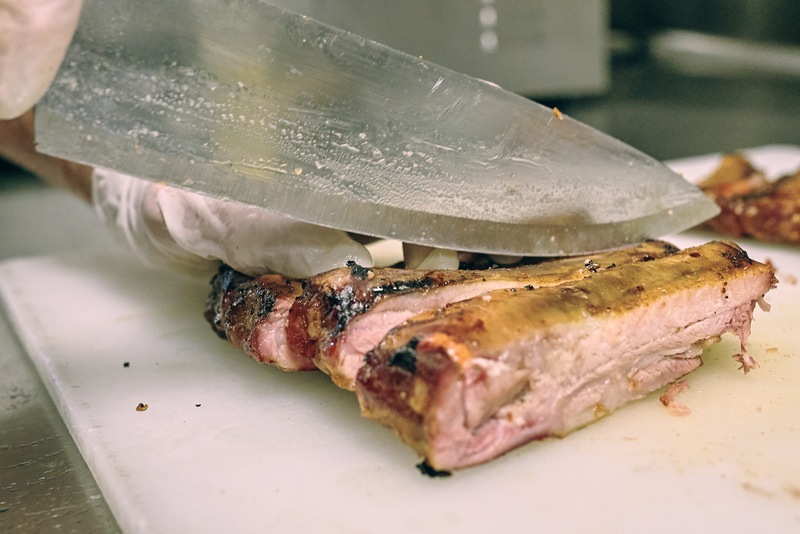 There's nothing like a night out at your favorite barbecue joint with some great friends and family by your side. The delicious food, the refreshing drinks, the decadent desserts — what's not to love?
If the best BBQ in Orlando is something you save for a special occasion, you may end up with eyes bigger than your stomach and a significant amount of food left over at the end of your meal. Luckily, there are many different ways to put those leftovers to good use the next day, including as a delicious and satisfying breakfast!
Turning the Best BBQ in Orlando into an Easy and Delicious Breakfast
Never thought about turning your leftovers from barbecue restaurants into a unique breakfast creation before? You can bring all of those delicious flavors into a completely new setting and set yourself up for a great day. Let's take a look at five easy and fun ways you can make an awesome breakfast meal out of your leftover BBQ.
1. Make a Pulled Pork Scramble
An egg scramble is one of the best breakfast foods. Not only is it packed with protein from the eggs, but also you can add in just about anything to enhance the flavor and make it your own.
Have some leftover pulled pork from dinner? Chop it into small pieces and mix it in with your scrambled eggs to create a delicious breakfast fit for any BBQ fan. Serve with some drizzled BBQ sauce on top to complete the flavor!
2. Chicken and Waffles: A Sweet and Savory Combo
Combining fried chicken and waffles is nothing new, but using our BBQ-seasoned fried chicken strips for your chicken and waffles brings a whole new flavor profile to this sweet and savory pairing.
Depending on your tastes and preferences, you can keep your chicken and waffles separate or stack the chicken on top of the waffles and drizzle syrup over both!
3. Brisket on a Bagel
You can make a breakfast bagel sandwich out of just about anything, and your BBQ leftovers are no exception! Take your favorite type of bagel and load it up with your BBQ brisket leftovers.
After a few minutes in the toaster oven, you'll have a completely new breakfast creation that puts your leftovers to great use. You could even sprinkle some shredded cheese and BBQ sauce on top to elevate the experience that much more.
4. (Leftover) Steak and Eggs
Steak and eggs are a popular breakfast combo for the high protein content, and if you've got some leftover New York strip or hamburger steak, you're already halfway there! Reheat it on your grill and serve it up with a few eggs, any style.
5. Add a Fried Egg to Any Sandwich
If you're in a rush, one of the fastest ways to repurpose your leftovers into breakfast is to add a fried egg. This works especially well for sandwiches and burgers. Just heat them up, pop in a fried and seasoned egg, and you're good to go with a delicious and nutrition-packed breakfast!