Thu, Feb 24, 2022 at 10:20AM
---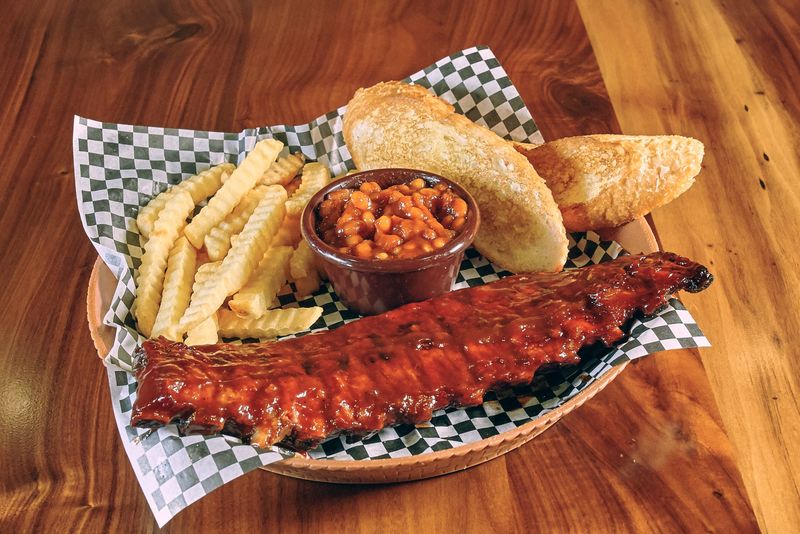 Beautiful, vibrant, sun-soaked Daytona Beach is renowned for its rich history, amazing events, and fun festivals. Something exciting is always happening, and whether you crave adventure, art, culture, or relaxation, you will undoubtedly be pleased.
To top it all off, major draws for both locals and tourists are the world-class Daytona Beach restaurants. One star stands out when it comes to barbecues in Daytona Beach: Dustin's Bar-B-Q!
If you are in the area, get ready to be excited about one of the best culinary experiences of your life. The restaurant does BBQ like no other, from the juiciest ribs to perfectly cooked steak and comforting pulled pork to melt-in-your-mouth briskets.
The Ribs Are Perfect, Just Perfect
Dustin's Bar-B-Q serves the most delicious baby back ribs, slow-smoked to perfection, causing the meat to fall off the bones. The restaurant stands out among the Daytona Beach restaurants with its outstanding smoky meat so good that you will go back very soon.
It would be hard to choose between two different rib entrees at the restaurant: Dustin's Baby Back Ribs and St. Louis Style Ribs. The hickory-smoked, slow-cooked ribs on top of perfectly crusty garlic bread are smoky, meaty, and have the perfect bite that will keep you coming back for more.
Let's Talk About the Briskets
The briskets are ridiculous. The incredibly moist slow-smoked meat is cooked in a secret blend of paprika, pepper, and salt that sing together in perfect harmony. Get ready for an unforgettable melt-in-your-mouth culinary experience.
Pulled Pork to Die for
The pulled pork at Dustin's Bar-B-Q is the perfect marriage of texture, flavor, and taste, one of the best things on the menu. The delicious meat cooked gorgeously in peppery-crimson sauce on top of toasted garlic bread will be something that you will crave forever.
Unforgettable Burgers
Burgers are taken very seriously here. The carefully handcrafted, chargrilled burgers are cooked the way you prefer and customized with homemade sauces and a variety of toppings, including fresh lettuce, tomato, onions, and the crispiest onion rings that you will ever come across.
A Gastronomic Experience You Will Never Forget
Dining at Dustin's Bar-B-Q can be a fabulous sensory experience from start to finish. From the Deep-Fried Okra to the Corn Nuggets and Chicken and Dumpling Soup, every appetizer is a delicious preview of what is to come. All of the dishes are carefully curated and prepared by a team of highly creative and skilled chefs.
If you are in the mood for out-of-this-world barbecue chicken or seafood, the menu offers a variety of beautifully crafted entrees sure to please even the pickiest eater in your group.
From the divine seasoned garlic bread to a mouth-watering slaw and flawless baked beans, you will relish every single bite.
Searching Daytona Beach Restaurants for the Best Local Barbecue?
There is no way to go wrong here when you have the juiciest and most tender meat combined with perfectly matched sides. Get excited to have a memorable, unrestrained, and fabulous barbecue meal at Dustin's Bar-B-Q with your friends and family.