Tue, Feb 23, 2021 at 2:00PM
---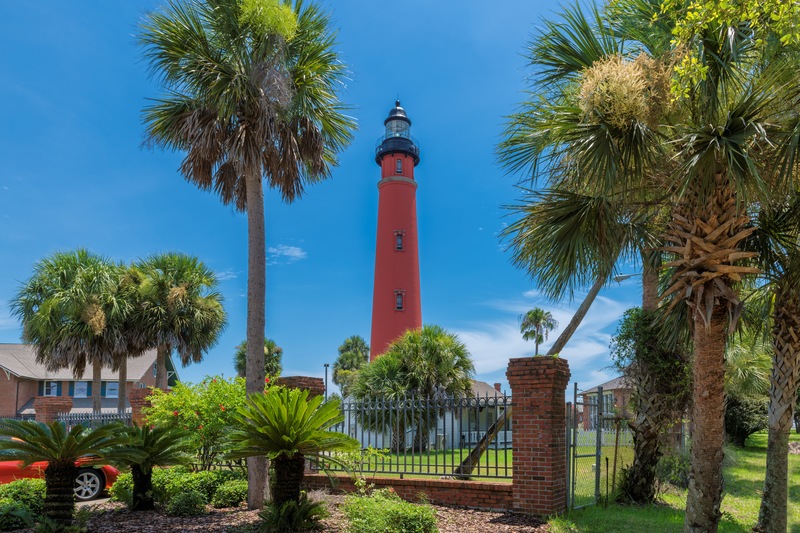 It's no lie that Florida is home to beautiful landscapes and exquisite year-round weather. So, it's only essential to pair the best state with the best barbecue in the state – Dustin's Bar-B-Q! And while our dining rooms are open, we do offer takeout options for your family to take the best BBQ in FL on the go, too! And if you're looking for hot spots around the state to take in the beauty of Florida as well as the delicious flavor of Dustin's BBQ, check out these 3 must-see spots!
Ponce de Leon Inlet Lighthouse
This lighthouse and museum boast the tallest lighthouse in Florida! It offers striking views of both the Atlantic Ocean and Indian River – talk about views! This must-see Florida destination is only a short drive from our Edgewater location, making it a great place to enjoy a warm meal from the best barbecue in Edgewater, too – like our Slow Smoked Beef Brisket dinner plate or our Baby Back Ribs with Bar-B-Q Chicken combo!
Leu Gardens
This vibrant garden offers beautiful, native Florida plants, flowers and wildlife spread all across this natural oasis! Take in the fresh scents and exceptional view with a side of Dustin's BBQ, too – Orlando's best BBQ is only a short drive away! We all know beautiful views pair well with beef, pork, chicken and ribs!
Tomoka State Park
Filled with exquisite river views and unique wildlife, Tomoka State Park is definitely a must-see place in Florida! Located right on the river, you can grab some of the best barbecue in Ormond Beach at Dustin's Bar-B-Q, then head over to a riverside picnic table to enjoy some Hamburger Steak or a Jumbo Bar-B-Q Sliced Pork Sandwich!
There are so many beautiful sights to see in our excellent state! And nothing is better than enjoying all this state has to offer, including the best bbq in Florida from Dustin's Bar-B-Q. Whatever meal you decide to pair with these must-see sights, there's a Dustin's Bar-B-Q near you ready to make your day the ultimate Florida adventure!