Fri, Apr 01, 2022 at 9:45AM
---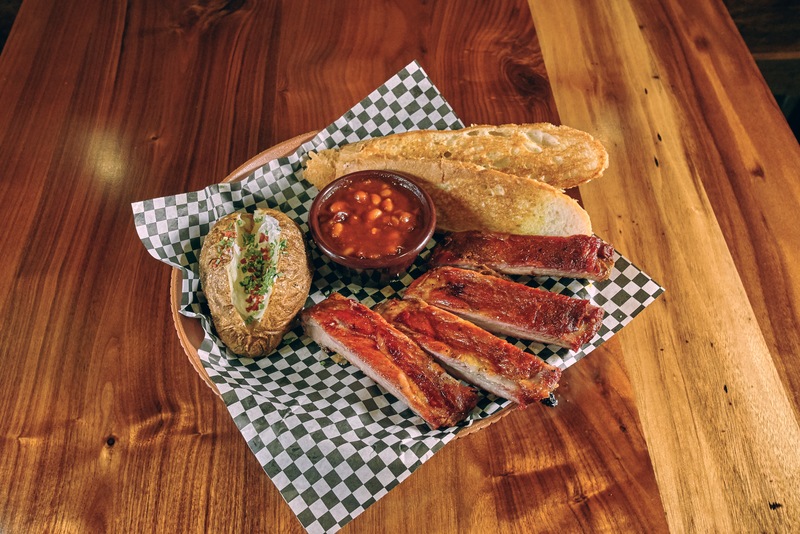 Bar-B-Q is one of the most popular styles of cuisine throughout the country, and for good reason. When you're hungry, there's nothing quite as satisfying as some perfectly grilled and seasoned meat with a delicious side dish and a cold beverage to round out the experience.
Here are three tips to help you decide on the best BBQ entree to choose at Dustin's BBQ in Daytona Beach!
Let's Pick Your Bar-B-Q Entrée!
As you look over the menu during your next trip to Dustin's BBQ, you may find it difficult to narrow down your options to just one entrée. Luckily, we've got three useful tips to help you pick the perfect entrée to suit your tastes during your next meal at Dustin's.
Share these tips with your family and friends so that they can create the optimal Bar-B-Q experience, too!
1. Determine Just How Hungry You Are
Whenever you're sitting down at barbecue restaurants, it's important to take a moment to evaluate just how hungry you are before making any decisions about what you're going to order.
If you had a big lunch before your dinner date at Dustin's, perhaps a few starters and an order of Bar-B-Q-style wings will be the perfect amount of food to satisfy you.
However, if you have a meal planned with us, we recommend coming in hungry so you can truly enjoy all of the delicious BBQ goodness we have to offer, including starters, entrees, sides, drinks, and more!
2. Imagine Multiple Entrée Options on Your Plate
Let's say you've already determined that you're hungry enough to smash a Bar-B-Q entrée, but they all look so delicious that you simply can't pick one to order. Take a moment to close your eyes and imagine each of your options sitting on your plate, one by one.
How do your feelings change as you picture each entrée steaming on the plate in front of you? In all likelihood, the idea of one entrée in particular will spark even more excitement than the others. You might even feel your mouth start to water!
Now imagine yourself taking a bite of that entrée. Can you almost taste all of the flavors melting on your tongue? Of course you can! Now you have a much better idea of which entrée is truly appealing to you the most.
Not sure which side to pair with your chosen entrée? Repeat this exercise with all of our delicious side options, and you'll narrow down your choice in no time!
3. Ask Your Server for Specials or Recommendations
If you've never visited Dustin's BBQ before or simply can't narrow down your choice of entrée, we recommend asking your server about their favorite dish or what they would choose between a few of your options. If anyone knows each of our incredible BBQ entrees inside and out, it's our servers!
Plus, if you're looking to try something new and exciting, your server can recommend our current specials to make your trip to Dustin's BBQ a meal to remember.