Tue, Jan 11, 2022 at 11:42AM
---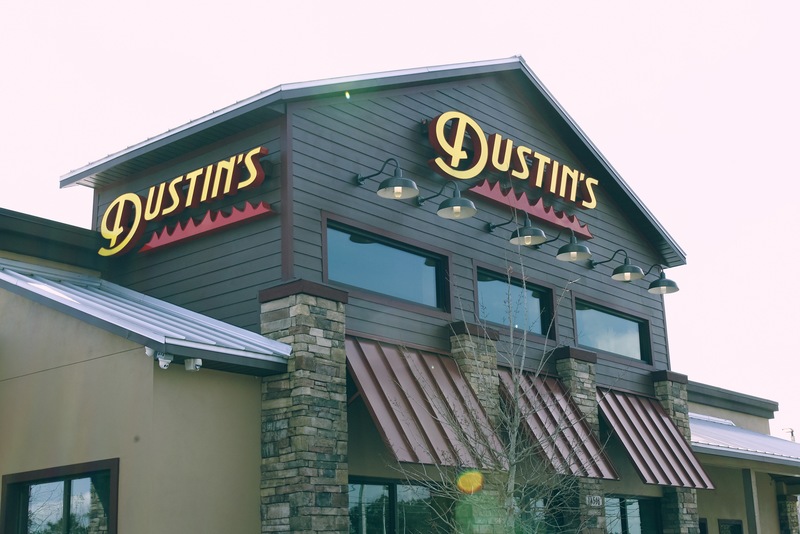 1. A Delicious, Wide-Ranging Menu
Every restaurant is only as good as its menu – and barbecue fans are especially particular about their favorite food.
Dustin's Edgewater menu features our classic barbecue recipes with a wide variety of meats. These include Bar-B-Q wings, baby back ribs, spare ribs, pork, beef brisket, hamburgers, fish, and BBQ beans.
If you're not in the mood for barbecue, Dustin's Edgewater location still has you covered. Enjoy everything from Cajun garlic shrimp, fried fish, and chicken strips to the soup of the day and our delicious salds. Our variety and quality measure up to all the best restaurants in Edgewater, FL.
2. A Clean, Safe Dining Experience
Restaurants are more focused on health and safety than ever before. Dustin's Bar-B-Q spares no detail in giving you a clean, safe environment to enjoy great food. We stay current with COVID-19 advisory measures and have set up procedures to keep customers safe.
Dustin's Bar-B-Q in Edgewater steps up its cleanliness game even in normal times. We sanitize every table and chair between customer sittings. Our staff takes the time to clean common areas and our bathrooms several times, every day.
3. Many Ways to Order
Dustin's Bar-B-Q customers have different needs and want to have as many ordering options as they can get.
All of the items on our delicious menu are available to every customer, whether you eat at our restaurant or order takeout. That goes for our curbside delivery, too – place your order online, drive over, and pick it up without leaving your car.
4. Top-Notch Customer Service
We believe a positive attitude reflects on the quality of a restaurant as much as its food. Dustin's Bar-B-Q makes helpful, friendly customer service our biggest priority. We pride ourselves on hiring the most cordial, courteous, and unpretentious employees in town.
Our staff treats all our Edgewater customers with respect and the good nature you deserve – whether you're visiting us in person, on the phone, or attending one of our catered events.
5. A Family-Friendly Environment
Dustin's Bar-B-Q wants to be a food destination for all people. We've found that customers enjoy a family-friendly setting the most – whether you're eating with family, socializing with friends, having a date, or stopping by for lunch.
We keep a comfortable, safe, stress-free environment for customers to enjoy the best barbecue in Florida.
Looking for the Best Restaurants in Edgewater, FL?
We believe all Dustin's Bar-B-Q has to offer makes our Edgewater location the best barbecue restaurant in town. We can't wait to see you here.