Mon, Sep 27, 2021 at 2:58PM
---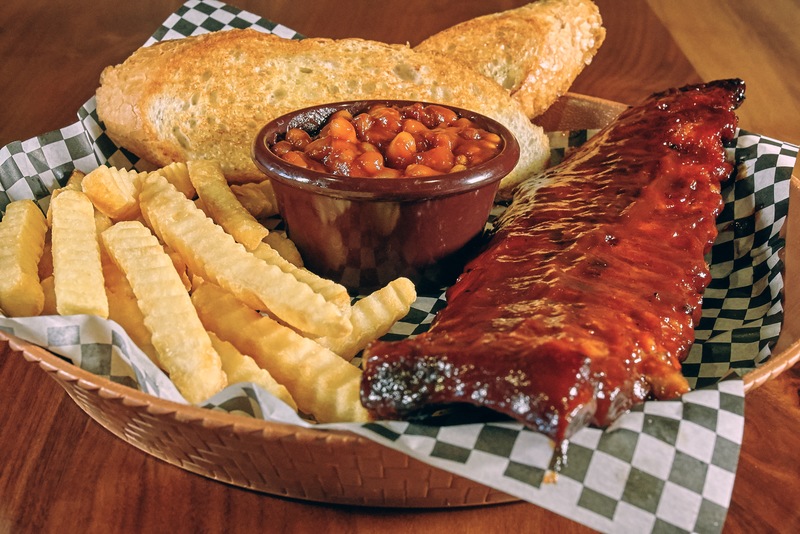 If you're on the hunt for Florida's best barbecue, then we have you covered! With six locations all across Central Florida, you are sure to find exactly what you're looking for at your local Dustin's. Whether it's the Bar-B-Q Pulled Pork or the Smoked Beef Brisket you're craving, read on for the spots you can find delicious Florida BBQ near you!
Ormond Beach
Located on the beautiful W Granada Boulevard next to Lowe's Home Improvement and Petco, you will find the Dustin's Bar-B-Q of Ormond Beach. This spot is perfect for those traveling from St. Augustine, Jacksonville or Daytona Beach, or for our Ormond Beach locals!
Find us at:
1320 W. Granada Blvd. S.R. 40
Ormond Beach, FL 32174
Port Orange
Located on the popular S Clyde Morris Boulevard, our Port Orange location is excited to serve up the finest Florida BBQ to locals and visitors alike! Next to The Home Depot and across the street from Walgreens, get ready for some delicious Port Orange BBQ!
Find us at:
4908 Clyde Morris Blvd.
Port Orange, FL 32119
DeLand
You can spot our DeLand location on S Woodland Boulevard near DeLand Middle School and the Applewood Apartments. The perfect spot to snag some delicious DeLand BBQ, we are excited to serve you with dine-in, takeout or curbside service!
Find us at:
1375 S. Woodland Blvd.
DeLand, FL 32720
Edgewater
Looking for the best barbecue in Edgewater? You're in the right place! Whether you're traveling through New Smyrna Beach or Edgewater, or you're a local, swing by our Edgewater location - near Southeast Volusia YMCA and C's Waffles - for flavorful picks.
Find us at:
1208 S. Ridgewood Ave.
Edgewater, FL 32132
Orlando
There's so much to do in Orlando, so why not add "enjoying Orlando's best barbecue" to your list? Check out our Orlando location on E Colonial Drive for mouthwatering meals you won't want to miss out on!
Find us at:
14516 E Colonial Drive
Orlando, FL 32826
Melbourne
Bringing tasty barbecue dishes to your city, our Melbourne location is nothing short of spectacular. For locals and visitors alike, come enjoy Melbourne's best BBQ on N Wickham road!
Find us at:
411 N. Wickham Rd.
Melbourne, FL 32935
You really cannot go wrong with flavor-packed BBQ from your local Dustin's. That's why, whenever you're craving the best barbecue, you can't count on your local Dustin's to provide delicious meals with a smile. There's more to good Florida BBQ than just the food, it's the service. And that's why we're passionate about making sure you have the best experience, whether it's through dine-in, takeout, or our safe, secure curbside service. Visit our Locations page to learn more about how to find the closest Dustin's Bar-B-Q to you!