Thu, Jun 24, 2021 at 4:20PM
---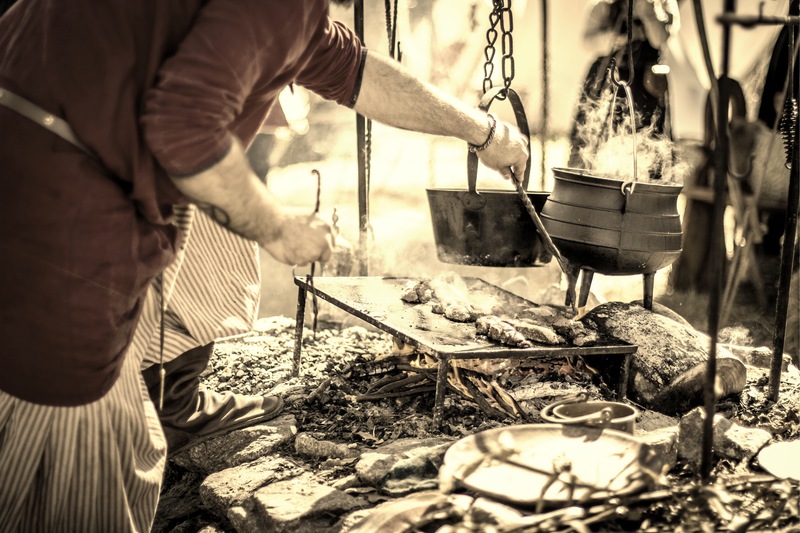 If there's one thing our Florida BBQ restaurants know how to do, it's good barbecue. And though we are one of central Florida's best barbecue restaurants, we aren't the first to cook up delicious, mouth-watering barbecue for your dinner table. Read on to explore the history and roots of barbecue in our beautiful country!
From Caribbean Roots…
The word "barbecue" originated from the Caribbean Indian tribe called Taíno's word "barbacoa," meaning grilling in a raised wooden grate. In the 1490s, settlers witnessed Taíno roasting meat over a grill consisting of a wooden framework resting on sticks above a fire. This engulfment of smoke and fire around the meat created a distinct flavor. Spanish conquistadors carried the cooking style north and settlers brought it westward, sprinkling different sections of the current United States with flavors of influence from European cultures.
...To A Favorite American Pastime
Barbecue has been a part of American culture since colonial times. Many major historical events have been commemorated with barbecues, from winning the Revolutionary War to building the first bridge over the Missouri River. Our presidents were even recorded to have loved barbecue. Uncovered diaries have shown references to George Washington's passion for barbecue, and Abraham Lincoln's parents were married with barbecue as their wedding meal. Other major historical figures have left their mark on barbecue's history as well, like the first commercial charcoal briquette factory designed by Thomas Edison and built by Henry Ford in 1921.
The Four Original Barbecue Styles
The "barbecue belt" of the United States houses four distinct barbecue traditions – Carolina, Texas, Memphis and Kansas City. But they are all intertwined as some were born of another. One of the oldest forms of barbecue, Carolina, claims slow-roasted pork with either ketchup & vinegar-based sauce or a mayonnaise-based sauce. Once Carolina barbecue found its way into Texas, the Texas-style barbecue was born, partnering Carolina techniques with cattle instead of pork. Then, making its way into Memphis, the sweet, tomato-based barbecue was born. From there, barbecue made its way to Kansas City where pork-only barbecue was nixed and beef and other meats were used with sweet and spicy sauces.
Barbecue Today
Today, barbecue is a huge part of American culture. From travel routes to experience the country's best barbecue to the variety of different barbecue techniques in the backyards of many family homes, barbecue has truly stood the test of time – and for good reason! Though seen throughout the United States, this cuisine is especially prominent in the Southern states, which is popularly referred to as the "barbecue belt."
Whether it's pork or beef, smoked or grilled, Memphis-style or Carolina-style, barbecue has left its mark and we're thankful it has! As Florida's favorite barbecue restaurant, we know what delicious barbecue is, we value its rich history, we execute it exquisitely. And if you're just as fascinated with BBQ in Florida as we are, swing by one of our locations to experience the rich and zesty flavor of Dustin's Bar-B-Q!