Mon, Jun 27, 2022 at 1:39PM
---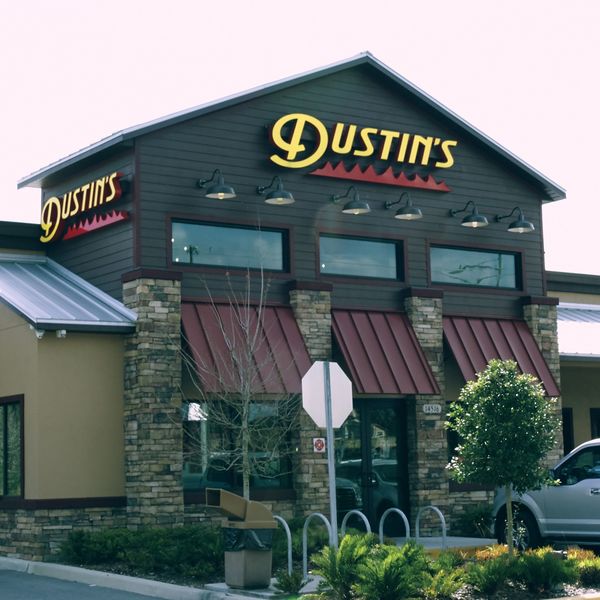 Heading down to Florida this summer season? Make sure to support local restaurants on the way! If COVID-19 has taught us anything, it's that no support is too small to help local restaurants succeed and thrive. If you're looking to support some great places (and eat some good food along the way!), here are the top ways to do so.
1. Leave a Good Review
Nowadays, most people choose new places to eat based on review websites like Yelp. Unfortunately, most reviewers only think to hop onto sites when they have a negative experience, which can skew the perspective of the restaurant and even lead to a decline in business!
If you drive through Florida and eat at a local spot like Dustin's BBQ, make sure to leave a good review to let other diners know that they're a must-see stop along your Florida tour.
This is especially true if you use catering. Many restaurants make most of their money off catering; if you have a good experience, spread the word!
2. Buy Some Daytona Beach Restaurant Merchandise
Purchasing a fun t-shirt, mug, hat, or other merchandise helps restaurants more than you might think. For one, the business gets the profit from the merchandise, but it also works as free advertising whenever you wear or display it.
If you had a positive experience at a restaurant, consider purchasing a fun t-shirt to spread the word. You never know how many diners may be influenced to try out that new
Dustin's BBQ place from just seeing your outfit.
3. Share on Social Media
A picture's worth a thousand words, and in our digital-obsessed, Instagram-loving world, it may be worth even more.
Not only is posting about a local restaurant free to do, but it also works as successful advertising for those Daytona beach restaurants. Get creative with the tags, and make sure to snap a picture of some mouthwatering, delicious food while you're there!
4. Close Those Apps
While we're conditioned to open up Postmates, Grubhub, Uber, or any other third-party app when we want to order food, it's much better for the restaurant when you order directly. Sadly, these apps take monstrous percentages out of the restaurant's profit, meaning the local business makes less money from your order – all while you pay more in fees.
Save both ends money by calling up the restaurant and placing your order for pickup. Some places even still have a standby delivery driver; call to see if they'll bring the food over.