Mon, Mar 14, 2022 at 10:10AM
---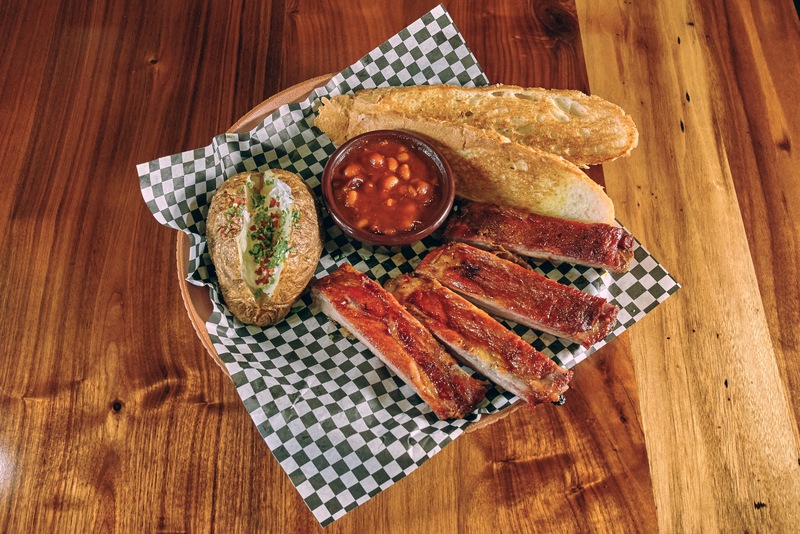 When people first think of smoked pork ribs, they probably picture a barbecue in the summer with family and friends, plenty of sauce-covered fingers, and deliciously mouth-watering rib slabs on the picnic table.
Many pork ribs cook over a fire or are smoked, so there's no denying that the irresistible and unmistakable smell lets everyone know what's for dinner! The same is true for baby back ribs and St. Louis-style ribs that are served in some of the best Daytona Beach restaurants around.
But even the biggest rib connoisseurs may wonder, "What's the difference between the two types of ribs?"
Both baby back ribs and St. Louis-style ribs are incredibly tasty, extremely popular, and served to satisfy even the most discerning palette. If you've ever wondered what the best cuts of pork ribs are for your next meal, you'd do well to choose either one of these varieties.
St. Louis-Style Ribs
Perhaps a more well-known name for these ribs is "spareribs." Compared to baby back ribs, this cut has more meat between the bones. They also have more fat between the ribs, which makes them a flavorful choice.
The spareribs come from the lower area of the pig, closer to the stomach. Initially, the rib tips are removed because they are mostly cartilage and bone. Once the tips are gone, the rectangular-shaped meaty portion is what is cooked and served.
The meat on St. Louis-style ribs is not always as tender as the baby back rib meat. However, depending on how they are cooked, they can be incredibly flavorful.
As for size, the St. Louis-style ribs are generally larger than slabs of baby backs. The average weight for a rack is anywhere from two and a half to three pounds, making them a great choice for entertaining crowds. The bones also tend to be a bit straighter than baby back rib bones, which can make it easier to get meat off the bones.
Baby Back Ribs
This type of rack might be what you first think of when someone mentions "ribs." They are typically leaner than St. Louis-style ribs. Although they have less meat between the bones, there is more meat on top.
Baby backs are served more often in restaurants than spareribs, and they are usually smaller in size than baby backs, too.
The bones of the baby back ribs are more curved, which is one of the most obvious ways to tell the two types of cuts apart from each other. Baby back ribs come from the upper part of the pig's back, near the spine.
Baby back ribs are also extremely popular menu items at the finest Daytona Beach restaurants — and for good reason! They are called "baby back ribs" simply because of their smaller size. You'll usually have 8-13 ribs per rack. The average weight of a baby back rib rack is between one and a half and two pounds.
Explore the Best Daytona Beach Restaurants for BBQ
The next time you're ordering ribs from restaurants in Daytona Beach, make sure to consider your options carefully — you might just find a new favorite!