Wed, Nov 23, 2022 at 9:31AM
---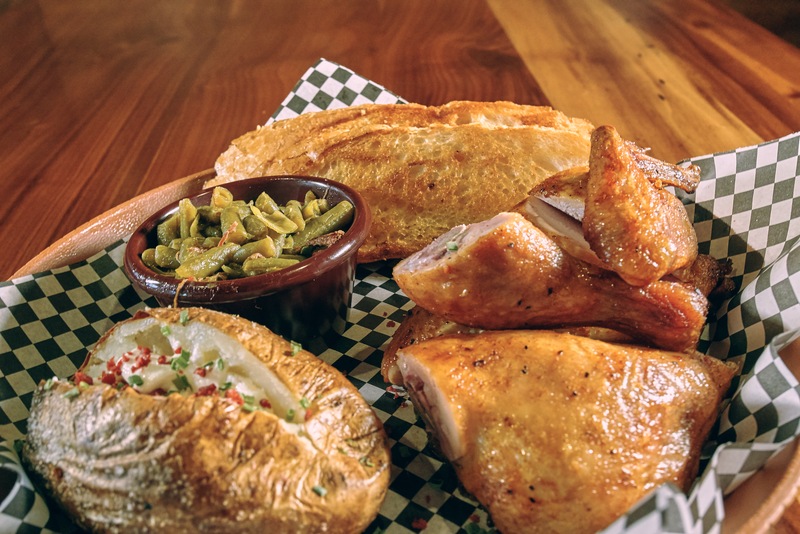 Barbecue restaurants are usually busiest on game days. Why is this? Because barbecue food pairs perfectly with your favorite sports.
No matter which sports you follow, adding barbecue to the mix is sure to make your game day much more enjoyable. Here are some delicious barbecue dishes to add to your next sports gathering.
Game Day Barbecue Appetizers
Most people like to snack on finger foods and other appealing appetizers on game day. They are quick and easy to eat as you cheer (or boo) the action. You can please your guests — and your taste buds — by adding these starter dishes to your game day menu this season.
Golden Fried Onion Rings
Onion rings are a classic staple when it comes to American food. Even if you don't enjoy the taste of onions themselves, deep-fried onion rings are a universally appealing finger food.
You and your guests can easily snack on Golden Fried Onion Rings as you cheer on your favorite team this year.
Crispy Fried Chicken Strips
Kids and adults alike enjoy chicken strips with yummy dipping sauces. You can please the whole crowd by offering Crispy Fried Chicken Strips at your next sports celebration.
Pair this appetizer with classic, well-loved sauces like honey mustard, ranch, and ketchup for the perfect spread.
Bar-B-Q Style Wings
Chicken wings are a must-have on game day. Everyone likes different wing sauces, but all wing lovers have one thing in common: a deep love for chicken. At your next game day gathering, make sure you offer plenty of wing varieties for your guests.
Some delicious wing flavors include:
Mild
Hot
Buffalo
Cajun Dry Rub
Sweet
These sauces and rubs will complement the texture and flavors of delicious chicken wings from your favorite barbecue restaurant.
Ribs
Many barbecue lovers enjoy ribs on game day. Baby back ribs are popular for those who want a light barbecue dish, while St. Louis ribs are perfect for those who want a powerful flavor punch from their barbecue.
Ribs served with toasted garlic bread are the perfect main course. As you watch your favorite team play, you can enjoy the delicious smoky flavors and tender textures of your ribs. This is also a good menu item for guests, as they can choose the number of ribs they want to enjoy.
Chargrilled Burgers
Who doesn't love a good hamburger? On game day, it is important to serve American classics that everyone will enjoy. You can't go wrong by offering tasty burgers to your friends and family.
Barbecue burgers combine sweetness with savory notes to make for the perfect game day food. Choose this option as one of your main dishes to score big with your guests.