Fri, Jun 25, 2021 at 2:41PM
---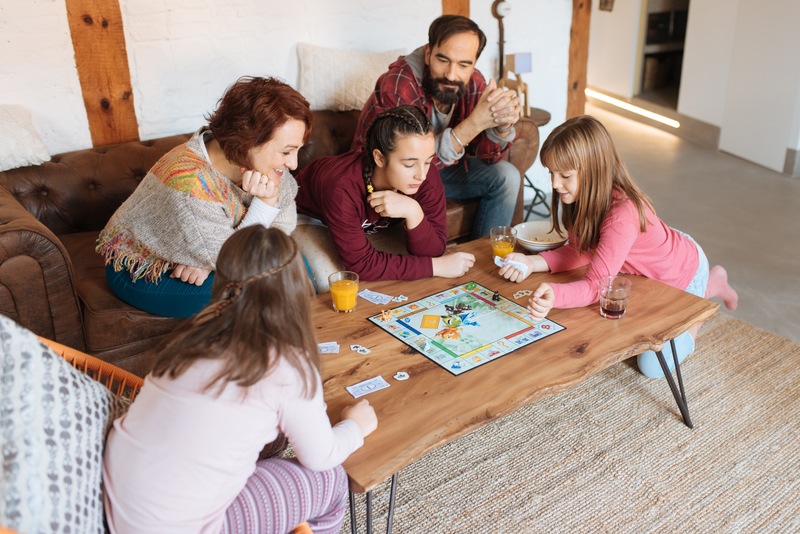 Everyone loves a wholesome family game night, especially when it's paired with Orlando BBQ! And if you're looking for a curation of popular, fun games for the whole family to enjoy, we've got you covered. Whether it's a card game, a board game or something in between, there's always fun to be had with these picks from your favorite Orlando barbecue restaurant. If you're tired of the same ole games, read on for 5 games you'll actually love to play at your next family game night this summer!
The Latest & Greatest: Codenames
Break out this great family game for game night and get ready to experience a fun, simple showdown. Using a little bit of brainpower, creativity and cleverness, this game is perfect for the competitive family who likes to keep things fresh. Plus, it pairs very well with some of our Signature Wings. Get ready for some fun with Codenames.
A True Classic: Sorry!
This family favorite has been around for a while, but that's for good reason – it's a true classic! From the perfect combination of skill and luck to the simplicity and fun, this game is a family game night staple. Sorry! even pairs great with Dustin's Baby Backs – a true classic itself!
A Trendy Choice: Exploding Kittens
Despite the title, this game is family-friendly and more appropriate than the comparable Cards Against Humanity. This game provides humor matched with wit, flexibility and a little bit of luck! It also pairs well with a side of fried okra from your favorite Orlando BBQ restaurant. Try it out for the trendy choice at your next family game night.
Get Creative: Telestrations
Though you don't have to be the best artist in the family to win this game, it will definitely be a fun choice for those artistically inclined members. Similar to the classic Telephone game but with a crafty twist, this game pairs drawing with guessing in a fun, interactive way. Partnered with one of our Legendary Dustin's Combos, creativity can abound at your next family game night!
For A Big Family: Just One
Perfect for a family who likes to enjoy a game altogether, Just One encourages every player to work as a team and evokes a fun, collaborative effort. Cheer together in your wins, and sigh together in your losses. Pairing perfectly with our Family Feast, this game is a must-try for the whole crew!
Take your next family game night to another level with unique games your whole crew will love! And once you've satisfied their competitive streak, make sure to satisfy their hunger with some takeout Orlando barbecue from Dustin's. We know you'll just love these games as much as you love Orlando's best barbecue, so why not make it a weekly tradition, too?!