Tue, Jun 16, 2020 at 4:20PM
---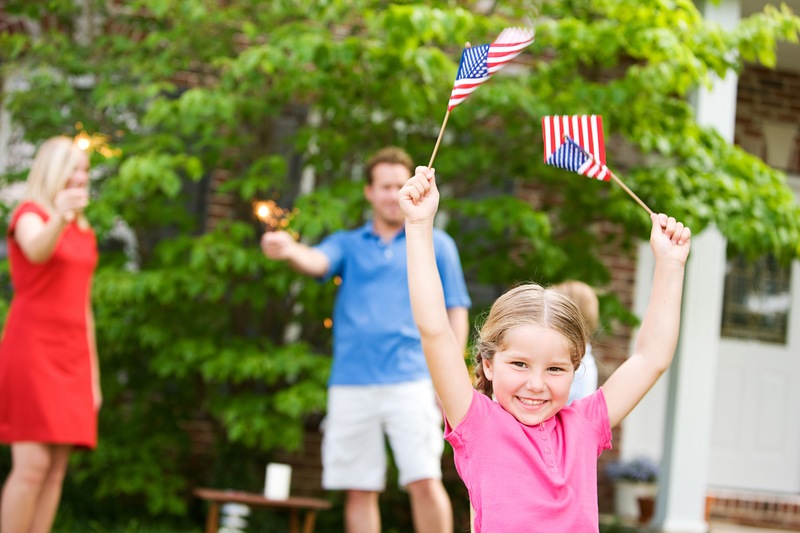 The Fourth of July is right around the corner—and this holiday wouldn't be the same without the bar-b-q eats we know and love! As your go-to Orlando dining destination (with locations throughout the East-Central Florida area), Dustin's Bar-B-Q is here to help provide your favorite flavors for the big day. Just read on for some delicious ideas.
Bring home a family feast
Food is a central part of every Fourth of July celebration, so feed the family with something truly delicious! Cooking out is a time-honored tradition, but don't feel the need to go it alone. Dustin's Bar-B-Q has the tools and TLC needed to bring fresh, slow-smoked bar-b-q flavors when you crave them most—from our fall-off-the-bone Dustin's Baby Backs or St. Louis Style Ribs, to our Slow-Smoked Beef Brisket served up alongside your favorite pairings like Mac & Cheese, Fried Okra, French Fries and more. You can take out a few plates for the family or pre-order catering for a truly effortless meal, so you can focus on family time and relaxing on your much-deserved day off! Enjoy your meal on a beach blanket in the backyard, by the pool or indoors with a fun family movie. The options are endless with your Dustin's dinner.
Grill something unexpected
Still want to fire up the grill this Fourth of July? Try something unexpected like a grilled dessert—we've even seen extra-crispy apple pies take on new life on the grill—or watermelon-pineapple skewers, mangoes and other unexpected bar-b-q eats.
(Tip: If you're using the grill this Fourth of July, be sure to keep it clean as you cook, in addition to following safe grilling practices! After you've used your grill, while it is still warm, gently brush away any leftover food particles so you don't need to worry about scrubbing them away later.)
Play backyard games
Fourth of July is the ultimate summertime holiday, a great opportunity to enjoy classic family games outdoors. If you have a pool, enjoy a game of volleyball in the water or perhaps an old-fashioned cannonball contest! Or spread out in the grass for a game of frisbee, badminton, ring toss or other fun games. You can also get crafty with a white tarp and splatter paint—even though many locales are cancelling or postponing their fireworks celebration, flinging red and blue paint against a white backdrop can be a great way to get creative outdoors while still celebrating the big day safely.
Tie-dye a festive outfit
Tie-dye has been a hit in recent months, and it's easy to see why! This family-friendly activity is a great way to come together and get crafty, all while making something new (a colorful t-shirt or dress) without actually having to shop for it. This Fourth of July, your family can tie-dye festive red, white and blue outfits for the occasion. There are many tutorials online, but the basic supplies you'll need are as simple as can be: a white shirt, shorts, dress or bandana, dye, water and rubber bands to create fun swirling patterns!
We hope that these tips help you plan the perfect Fourth of July family day! Stay tuned to Dustin's 'Que Club for special offers and updates on holiday happenings this summer and all year long.