Sat, Sep 03, 2022 at 11:55AM
---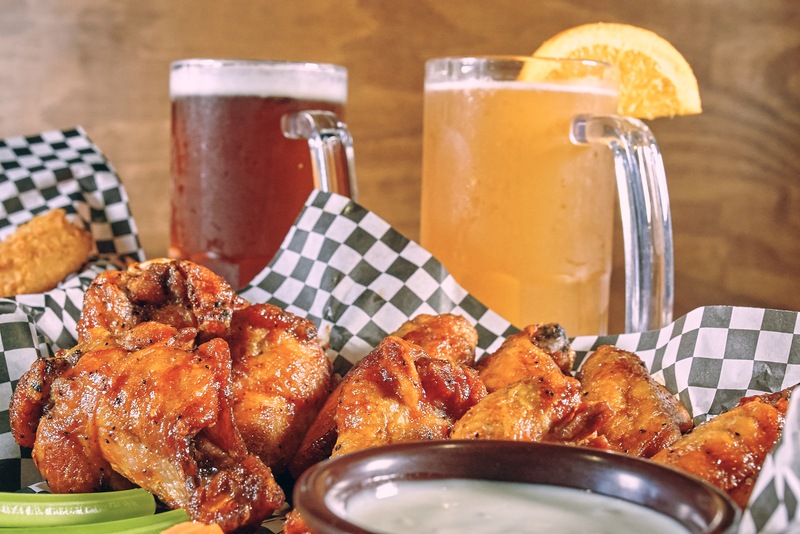 For golf lovers, there's nothing quite like a day spent out on the course. Whether you're a competitive golfer or you just enjoy a leisurely game from time to time, there's only one right way to end your golf day — with a trip to one of your favorite barbecue restaurants.
Why Barbecue Restaurants Are the Best Way to End a Golf Day
Don't bother searching "barbecue near me" next time you have a hankering for some great barbecue after a day of perfecting your golf game. As a Florida local, all you need to do is come on down to Dustin's Bar-B-Q for all of the incredible meats, sides, drinks, and desserts you could possibly want from an authentic barbecue experience.
Lots of Delicious, Satisfying Dishes to Choose From
Whether you're in the mood for authentic barbecue entrees like our Dustin's Baby Backs or St. Louis Style Ribs, some Slow Smoked Beef Brisket, or even a classic New York Strip, Dustin's Bar-B-Q has the variety you need to make sure your tastes are completely satisfied.
Additionally, you can enjoy your entrée with one of our many delicious sides, including Macaroni Salad, Bar-B-Q Beans, and Garlic Bread.
A Varied Menu of Refreshing Cocktails, Craft Beers, and Fine Wines
You're sure to be famished after a day of golf, but thanks to the Florida heat, you're likely pretty thirsty too. Luckily, there's no shortage of imaginative cocktails, ice-cold craft beers, and fine wines for you to enjoy as you wind down from the day.
Don't worry, we have plenty of choices for the under-21 crowd too! In addition to all the top soft drinks, Dustin's Bar-B-Q is well-known for Dustin's Southern Sweet Tea, made from only the most high-quality iced tea and sweetened to perfection.
Decadent Soft Serve to Round Out the Day
Looking to celebrate a particularly excellent game of golf? There's no better way than with some of our rich and decadent soft serve at Dustin's Bar-B-Q. As if a frozen treat isn't enough, this soft serve can come free with your meal! Just ask your server for more info. You won't want to miss out on this refreshing ending to a great day.
A Fun and Welcoming Atmosphere
Whether you enjoyed your golf game with some close friends or spent the day networking with potential business partners, a homestyle barbecue restaurant like Dustin's Bar-B-Q is the perfect place to take your guests after the game.
You and your golf buddies will feel right at home, and it's the perfect atmosphere for building close bonds and enjoying some great conversation.