Thu, Feb 24, 2022 at 10:25AM
---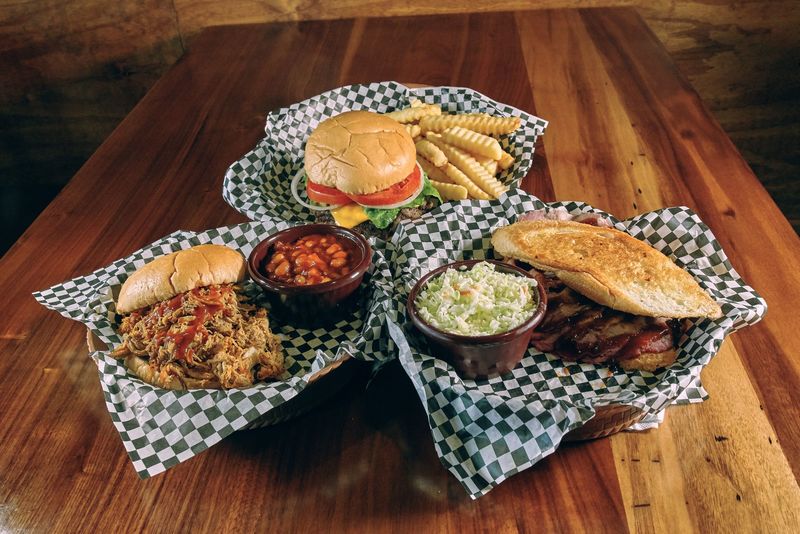 With so many excellent restaurants near Orlando, Florida, it can be hard to narrow down your options. Florida is home to every type of food category – from Barbecue to beyond. Not only is the food wonderful, but Orlando restaurant owners absolutely love what they do.
One category of food that shouldn't be overlooked is sandwiches. Here are five sandwiches that are a must-try:
1. BBQ PULLED PORK
Pulled pork sandwiches can be cooked in dozens of ways with all sorts of unique toppings and sauces. The Orlando BBQ scene offers a wide variety of options for great pulled pork, from secret dry rub recipes to sweet and zesty sauces.
While some BBQ restaurants tend to overlook the bun, Dustin's Bar-B-Q offers some of the best-tasting buns around. The pulled pork sandwiches are a delicacy all around. Pulled pork is so versatile and easy to serve it makes a wonderful family night meal.
2. Grilled Cheese
Grilled cheese may not be the first thing that comes to mind when you think about sandwiches, but they are a must-try. You can find a range of grilled cheese options, from classic cheese to loaded with meat and veggies. There are even sweet options if you are feeling extra adventurous.
Grilled cheese usually doesn't take long to make, so it can be a great option if you are looking for a quick but tasty meal.
3. Italian Hoagie
There are lots of different takes on the Italian Hoagie. Every shop has a unique bread, dressing recipe, and toppings. But no matter where you go, you can't go wrong.
Some delis have been passing down sandwich recipes for generations, and they've built a loyal customer base along the way. The best delis in town can be the ones that also blend in, so keep an eye out and don't judge a book by its cover.
4. Reuben
The Reuben is a classic sandwich that you can't go without trying. You'll find the freshest rye bread, the highest quality corned beef, and hefty helpings of swiss cheese. Reubens pair perfectly with french fries, potato salad, or any number of other delicious sides you can find in town.
Whether you order a Reuben from a large menu or order it at a specialty sandwich shop, you won't be disappointed with the quality.
5. STEAK SANDWICH
Even though Philadelphia is famous for steak sandwiches, many Florida restaurants also know how to make a great steak sandwich. Steak sandwiches are a wonderful meal year-round and can easily be customized and shared.
Not to mention that this is one of the freshest types of sandwiches around. There's nothing like watching the steak chef make a fresh sandwich right in front of you. Whether you like a simple recipe that lets the flavors of the steak shine through or a sandwich with all the toppings, you can find it.
Whether you need a quick grab-and-go lunch or you're looking for a full dinner, Dustin's has delicious sandwich options for you. Our popular sandwich options include:
Jumbo Bar-B-Q Pulled Pork Sandwich
Jumbo Sliced Beef Sandwich
Jumbo Smoked Beef Brisket Sandwich
Jumbo Smoked Sliced Turkey Sandwich
Chargrilled Chicken Sandwich
Chicken Strip Sandwich
Fried Fish Sandwich