Mon, Dec 07, 2020 at 5:06PM
---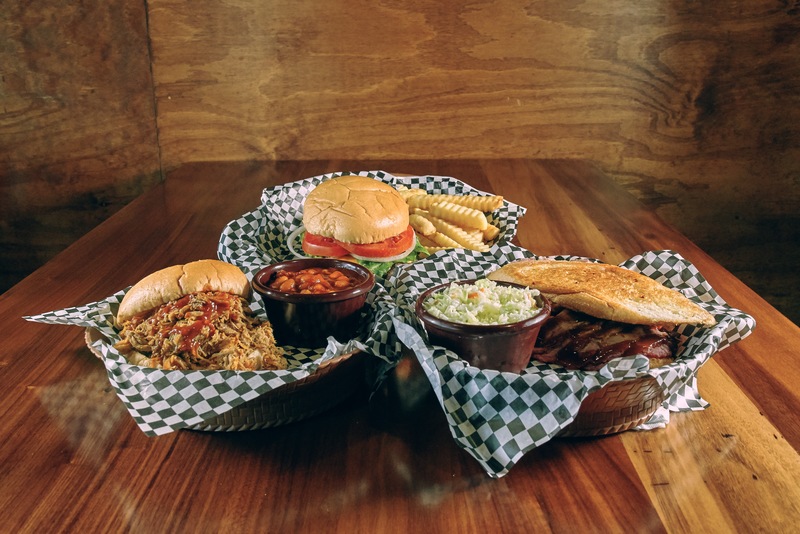 Hearty, familiar flavors feed the body and soul - and here at Dustin's, they dominate the menu! This winter, we invite you to take a look at some of our favorite comfort food go-tos worth enjoying on your next meal out or family dinner in. Just read on.
Mac & Cheese
Mac & Cheese may be a side - but in our hearts, it's the star of the show! This creamy dish can stand tall on its own, or complement virtually any bar-b-q dish it is placed next to. Such is the power of its warm, familiar flavor.
Corn Nuggets
Dessert? Side? You decide! Our classic Corn Nuggets are warm with a touch of sweetness, topped with powdered sugar for a flavorful flourish the whole family will be reaching for on your next bar-b-q meal out.
Golden Fried Onion Rings
Fried to golden brown perfection, our Onion Rings are endlessly enjoyable. You might find yourself reaching for seconds, thirds and so on before even beginning your main course - and who could blame you? Every bite is pure crunchy comfort!
Crispy Fried Chicken Strips
Speaking of crunchy...
Our Crispy Fried Chicken Strips are so comforting, they appear several times on our Dustin's menu - as a standalone starter, atop salads, sandwiches and more! Take one bite and you'll understand why. This hearty treat is the ultimate finger food, in our book: no silverware, no mess, all the flavor, making it the perfect addition to your family bar-b-q spread, movie night, beach day and beyond.
Dustin's Ribs
When you dig into a rack of Dustin's Ribs, the feel-good flavor arrives as easily as the meat falls off the bone. There's a reason this tender, saucy dish is a must-have at any bar-b-q!
Toasted Garlic Bread
Bread makes every bar-b-q meal better. Here at Dustin's, our favorite is Toasted Garlic Bread, bringing a fun, textured kick to every meal it meets.
Bonus: Comfort food you can't eat
During the holiday season, we're especially mindful of the metaphorical "comfort food," too - the timeless holiday movies, silly sweaters and, most importantly, the people who brighten our day every time we connect (whether it's in person or over virtual video chat!).
Of course, these are but a few of our favorites - to discover them all, you'll have to swing by or bring home a delicious Dustin's dinner! Our menu has something for everyone to savor.