Thu, Jul 30, 2020 at 6:00PM
---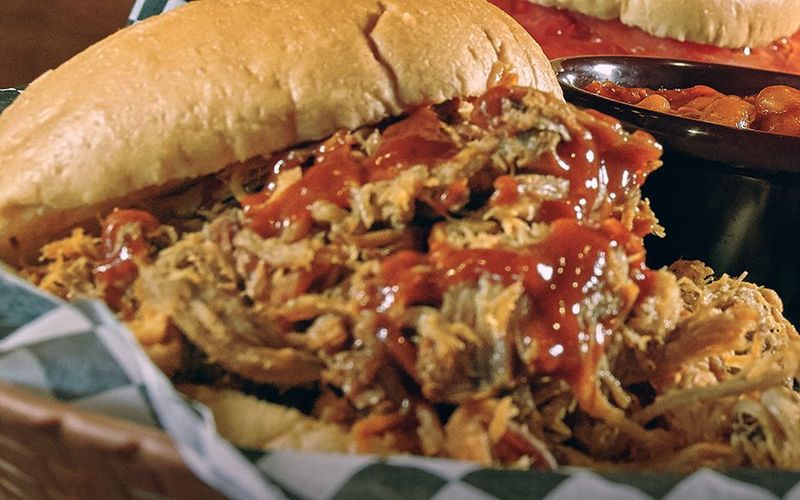 Happy National Sandwich Month! As your go-to bar-b-q restaurants in Edgewater and throughout East Central Florida, we here at Dustin's have endless options for satisfying your heartiest sandwich cravings. Just read on for a few flavorful ways to celebrate.
A stack of sandwich goodness
The best thing about sandwiches is that there's truly something for everyone—and this is especially true here at Dustin's, where we have a wide variety of sandwiches to choose from (and even more ways to make them your own!).
Our Jumbo Bar-B-Q Pulled Pork Sandwich is one delicious way to savor a saucy bar-b-q staple, for example—or dig into our Jumbo Smoked Beef Brisket Sandwich for hearty, slow-smoked goodness in every bite.
You can even indulge in a crispy classic, our favorite Fried Chicken Strips, in sandwich form! Or, have a beachy bite with our Fried Fish Sandwich. These, of course, are just a few of our mouthwatering sandwich options.
Make it your own
Did you know that you can add a personal touch to your favorite Dustin's sandwich? Make it a Super Jumbo for even more "mmm"; enjoy your sandwich atop a classic bun or garlic bread for a flavorful, crispy touch; add bacon and your choice of Coleslaw, Bar-B-Q Beans, or French Fries! Take it a step further by ordering a side of Mac & Cheese and adding it to your Pulled Pork Sandwich for a creamy, saucy fusion; or add French Fries to your Chicken Strip Sandwich for the best of both worlds in one sandwich. The options are truly endless, and we encourage you to have some fun with every bite!
Where to dig in
Sandwiches pair perfectly with all of summer's adventures—whether you're on the go or lounging around at home, their handheld convenience is sure to please. Bring one to the beach, your favorite park or your own backyard to enjoy some much-deserved downtime, this National Sandwich Month and all year long. And of course, when it comes to those familiar family meals at home and the question of "what's for dinner" arises, you can feel good about finding a sandwich pick for every member of the family on our Dustin's menu.
Which is your favorite Dustin's sandwich? Let us know and enjoy it at your local Dustin's today!