Mon, Jun 27, 2022 at 1:30PM
---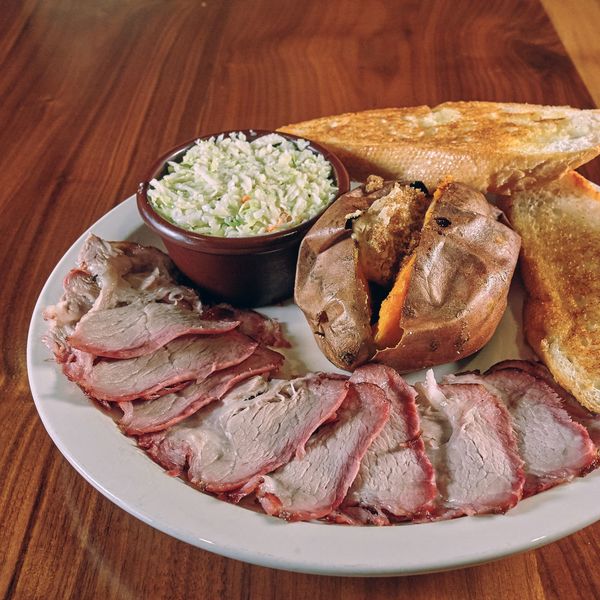 With summer upon us, there's no better way to welcome the best season of the year than with southern authentic summer flavors from Dustin's BBQ dishes.
From the best BBQ in Orlando to fun party catering, Dustin's BBQ is excited to celebrate summer with you.
Best BBQ in Orlando
Looking to smother yourself in rich, thick BBQ? So are we. This summer season, check out some of our favorite barbecue dishes, like our world-famous Dustin's baby back ribs. With meat that's slow roasted to perfection, our tender, sweet ribs will melt in your mouth.
Or, if you're in the mood for something a little lighter, we're happy to present our chargrilled chicken breast. Lightly topped with our sweet, delectable BBQ sauce, these chicken breasts are perfectly seasoned and leave a wild punch of flavor.
Pair your barbecue with irresistible side dishes, like:
Fresh corn on the cob
Classic mac and cheese
Fried okra
Baked sweet potato
And many more!
Ready to dive into some of the best barbecue Florida has to offer? Come pull up a seat at Dustin's BBQ and celebrate summer better than ever before!
Seafood
Sometimes lighter food is the way to go. If you're craving something substantial, light, and fresh from the sea, our menu proudly boasts a tasty array of seafood options that you're bound to fall in love with.
Our fried Cajun shrimp is a classic southern hit, and our fried fish entree comes paired with buttery garlic bread and a choice of one of our famous sides.
Food for the Whole Family
Got a whole fleet of hungry mouths to feed? At Dustin's BBQ, we feed your family of four with our group bundle meals.
Choose between chicken, St. Louis ribs, beef, or pork, then top it all off with garlic bread, coleslaw, beans, and corn on the cob. The package comes with four drinks to quench your thirst after you satisfy your hunger. Check out our pricing now!
Summer Flavors Are in at Dustin's BBQ!
Nothing screams summer like smoky meats, fresh corn on the cob, and great company. If you're hosting a summer cookout and want great food to accompany your party, pick up meat by the pound. From our hearty beef brisket to slabs of baby back ribs, pick up dinner for your party to deliver delicious southern cuisine.