Tue, Jul 27, 2021 at 10:49AM
---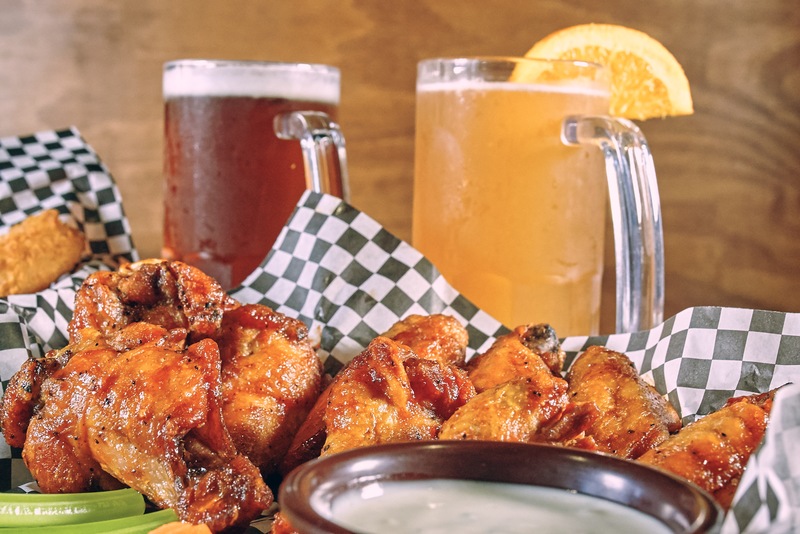 If there's one thing that makes us smile, it's delicious barbecue in Ormond Beach! And since National Smile Week is the second week in August, what better way to celebrate than to enjoy all the things that make you smile. From time with family to a savory meal, your favorite barbecue restaurant in Ormond Beach is here to help bring a smile to your face. Read on for ways you can celebrate National Smile Week every day of the week!
Sunday: Kick Things Off With A Smile-Filled Starter
Kickstart National Smile Week with Ormond Beach BBQ that is sure to bring a smile to your face – a delicious starter from Dustin's Bar-B-Q! Whether it's our deep-fried okra or our corn nuggets, you're sure to be off to a great start.
Monday: No Monday Blues Allowed At The Soup & Salad Bar
Who said Mondays had to be bad? When you're celebrating National Smile Week with Dustin's Bar-B-Q, there's no way that can be true! Keep away those Monday blues with some fresh, colorful salad and mouth-watering soup from our endless soup and salad bar.
Tuesday: Good Things Come In Twos…Or Threes, Or Fours!
Some things are just better together – and that's certainly the case with Dustin's Legendary Combos! Combine all your favorites, like beef, pork, chicken or ribs, into twos, threes and fours to get more of what you love.
Wednesday: Pump Up Hump Day With Jumbo Sandwiches
Sometimes you may need a little bit extra to get you through that middle of week slug. That's why we let you take things up a notch with a jumbo sandwich! From the Jumbo Bar-B-Q Sliced Pork Sandwich to the Jumbo Smoke Beef Brisket Sandwich, you really can't go wrong.
Thursday: Thursdays Are For Takeout
If home brings a smile to your face then our safe, secure curbside service is for you! Get your favorite Ormond Beach barbecue at the comfort of your couch and watch that smile just grow.
Friday: Feelin' Fishy?
Get fishy this Friday, but in a good way! Whether it's a southern classic like fried fish or the delicious flavor of our signature shrimp, we have exactly what you need to meet those seafood cravings.
Saturday: End The Week With A Feast
Celebrate the end of a fantastic week of smiles with a feast – a Dustin's Bar-B-Q Family Feast! Perfect for your family of four, you can enjoy St. Louis Ribs, Chicken, Pork, Beef, Garlic Bread, Bar-B-Q Beans, Coleslaw and Corn on the Cob with four beverages. Yes, please!
No matter how you decide to celebrate National Smile Week, we hope some of the ideas above help bring a smile to your face. But remember, why limit your smiles to one week in August? Swing by your local Dustin's Bar-B-Q anytime for endless smiles backed by delicious Ormond Beach BBQ. We can't wait to celebrate with you!