Tue, Jan 11, 2022 at 11:39AM
---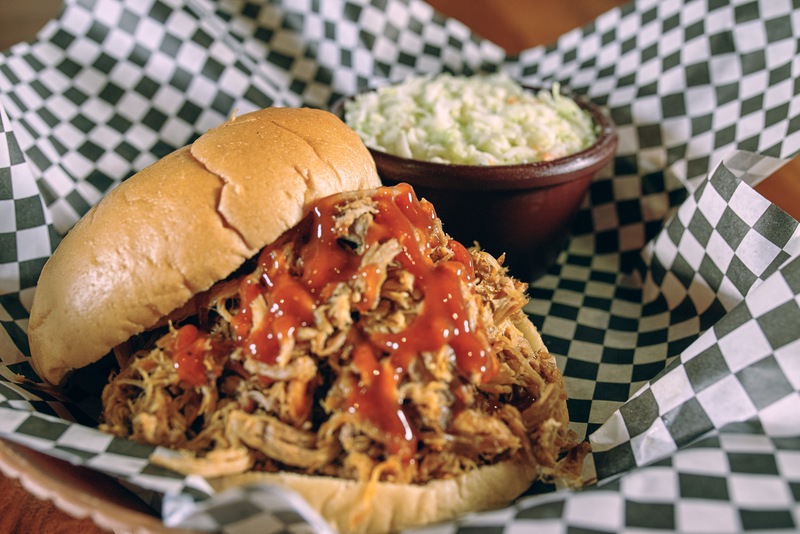 There's nothing like getting good barbecue in Orlando. With smoke-kissed meats and tangy, sweet sauces, it's easy to see why barbecue is popular with the whole family. But getting delicious food conveniently and safely has become more of a challenge lately. Dustin's Bar-B-Q is here to fix that.
How to Get Barbecue in Orlando Without Dining In
We understand that sometimes it's just not possible to bring the whole gang into one of our locations for a dine-in dinner.
Life is busy. Between work, school, and all of the responsibilities in between, many people find they don't have the time to enjoy going out to eat as much as they once did. That's why we are always looking for ways to bring the BBQ to you.
If you're staying home more these days but don't want to give up having quality, affordable barbecue, try our tips for bringing barbecue home this year.
1. Pickup
Ordering for pickup is easy at Dustin's. With locations from Ormond Beach to Melbourne, we're sure to find one convenient to you.
Takeout customers have full access to our entire menu, including Dustin's legendary combos and family meals. We take the same care in preparing takeout orders as we do for dine-in orders. Making sure your takeout experience is excellent is our goal.
Give us a call or use our easy online ordering form to order dinner or lunch for the office. And don't forget drinks! No great barbecue meal is complete without a refreshing beverage on the side.
2. Catering
Catering isn't only for weddings or other huge events. A menu that includes delectable Southern barbeque will make any event more special.
Consider catering for any of the following occasions:
Birthday party
Bar or bat mitzvah
Corporate event
Baptism
Sporting event
Block party
Lecture
Baby shower
Family reunion
Rehearsal dinner
Mother's or Father's Day celebration
Our catering menu includes all of your favorite entrees and sides. We can cater on-site, or you can pick up your order or have it delivered for ultimate convenience.
3. By the Pound
Dustin's "Takeout by the Pound" may be the easiest way to enjoy barbecue in Orlando. Call ahead to order as much or as little as you need. If you're hosting game night or having friends over to watch the big game, what could be better than a selection of Dustin's sliced or pulled pork, whole BBQ chicken, and slabs of baby back ribs?
Takeout by the pound is also a great idea when you need a quick potluck dish to take somewhere else. You'll be a hero when you show up with a quart of Orlando's best potato salad and a pound or two of tender sliced turkey.
Bonus Tip: Keep It Saucy
To make sure you can get a taste of authentic barbecue no matter what, keep a few bottles of Dustin's Bar-B-Q Sauce in the pantry. Our sweet, hot, mild, and pulled pork sauces will add authentic southern flavor to your home-grilled foods.
With these easy ideas for getting barbecue at home, there's no reason to deny your cravings for authentic southern barbecue anytime.