Wed, Dec 23, 2020 at 10:58AM
---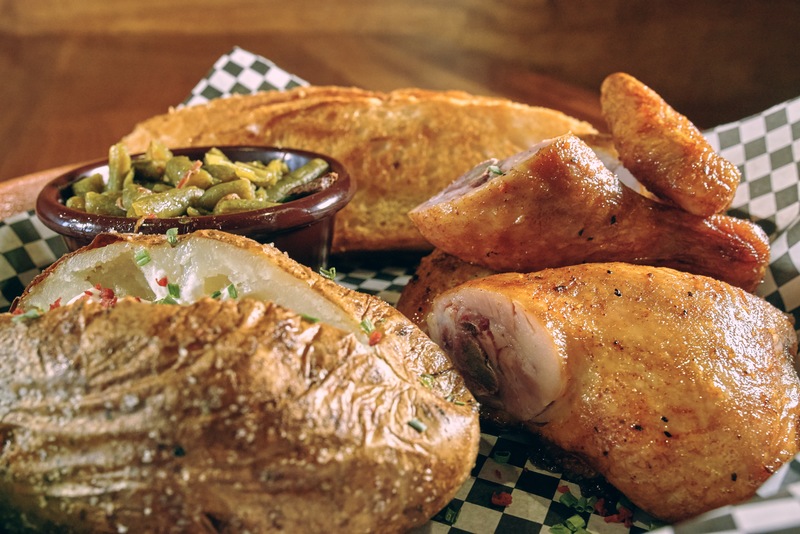 This holiday season, let us take that holiday cooking pressure off of you with catering or take-out from Dustin's Bar-B-Q — the best barbecue in Central Florida! Whether it's just you and the kids this holiday season or relatives are safely coming to visit you, you'll surely be everyone's favorite host with our sweet corn nuggets or signature baby back ribs. While our options are endless, check out these four festive combinations that are perfect for whatever your holidays look like this year. This Central Florida BBQ is sure to get those mouths watering!
1. Feeding the Whole Crew: The Family Feast
Whether you're feeding a two-year-old or a 16-year-old this holiday season, our Family Feast is sure to satisfy any size stomach! Perfect for our families of four, you can enjoy our St. Louis Ribs, Chicken, Pork, Beef, Garlic Bread, Bar-B-Q Beans, Coleslaw and Corn on the Cob with four beverages for just $51.99! Are you hungry yet?!
2. Quite the Catch: For Our Seafood Lovers
Looking to mix things up on the menu this holiday season? Well, we've got you covered! Try coming home with our signature cajun shrimp or our southern classic fried fish and just watch those happy faces when you arrive!
3. The More the Merrier: Takeout by the Pound
From our flavorful baby backs by the slab to our delicious beef brisket, we offer takeout by the pound that allows you to customize your combinations and get exactly what you want! This is a great option whether you're feeding an army or just yourself because let's be honest — those barbecue leftovers just hit different!
4. Don't Be Chicken: For Our Wing Lovers
Want an easy-to-grab option on your dining table this holiday season? Well, our wings are definitely designed to please! Whether you like your wings sweet and gentle on those taste buds, or you like your wings to fight back a little, we've got a variety of sauces and flavors for whatever your taste!
Whatever your plans are this holiday season, let us take care of you with our variety of Central Florida catering and takeout options. Whether the seats around your dining table are filled or it's just you curled up on your couch binge-watching Christmas classics, everything is better with some barbecue on your belly! Give us a call or swing by your local Dustin's today!