Thu, Jul 30, 2020 at 5:59PM
---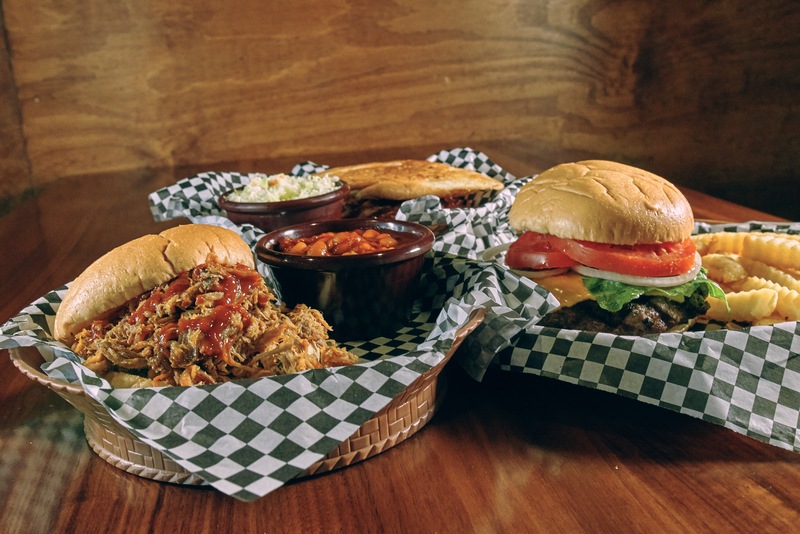 This summer, grills are sizzling across the Sunshine State—and as you grill, season and flip, you may be wondering, how do you make your next bar-b-q burger even better?
When you're looking for delicious bbq, Orlando, Ormond Beach and other local residents turn to their local Dustin's for burgers and more—but when you're at home, you can take a page out of our book for burgers that woo the crowd! Just read on for a few tips from the kitchen.
Quality counts
At Dustin's, we begin with the best, freshest ingredients so that the end result is a truly delicious meal. This applies especially to simple dishes like the burger, which may seem effortless but can actually pack a sophisticated flavor punch when prepared with care! Opt for high-quality ground beef and shape the patties yourself for gourmet flair.
Shape smarter patties
Speaking of patties…
Be sure to oversize your burgers while shaping them, since they will likely shrink down when applied to the grill's heat. Strive for a uniform shape and thickness throughout the patty, to help ensure that it cooks evenly. And practice some patience, too—when it comes to cooking, a higher heat over a short amount of time leads to a nice char; but before the cooking, when your meat is thawing, it's best not to rush the process and simply let it come to room temperature naturally before tossing on the grill.
Mix it up
Opt for a signature touch that sets your burgers apart from the rest! Mac & cheese, guacamole and even grilled watermelon are fun additions we've seen that are sure to make your at-home burgers that much better.
Try an effortless burger bar
There can be a science to assembling the perfect burger—here at Dustin's, for example, we work hard to ensure that your burger, bun and fixings look as good as they taste! But when you're feeding a large family, a buffet-style burger bar might be the most functional (and fun!) option. Lay out your buns, lettuce, condiments and fixings and give everyone the chance to construct their perfect burger. You can even compare creations and assign ratings for the prettiest plate, if you're craving some healthy competition!
Clean your grill when it's still warm
Once the grilling is done, and the grill is off but still warm, give your grates a quick brush clean. This will help keep your grill looking and working its best, without adding up to a bigger mess to clean later on.
Of course, when you're dreaming of a delicious, juicy burger minus the prep work, Dustin's is here to help with our chargrilled Dustin's Burger and Ultimate Bar-B-Q Burger!
We proudly operate Melbourne, Orlando, Edgewater, DeLand, Port Orange and Ormond Beach restaurants to satisfy your burger cravings whenever they call, wherever you may be. Simply order online today to get started.