Fri, Jun 25, 2021 at 2:35PM
---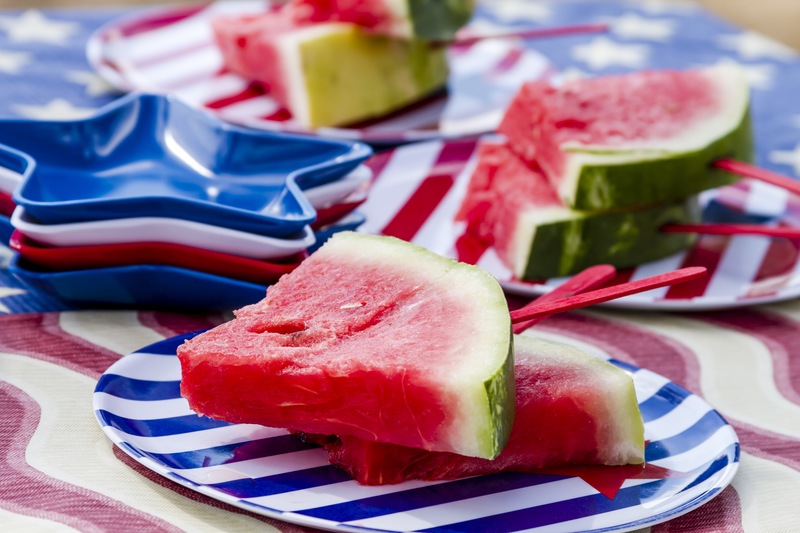 Fourth of July is right around the corner and there's no better way to celebrate our country's independence than with some flavorful BBQ from Ormond Beach's best BBQ restaurants. If you're planning the ultimate cookout for friends and family this 4th of July, then your favorite Ormond Beach barbecue restaurant is here to help you take your cookout to the next level with the best menu on the block, plus festive details your whole crew will appreciate. Read on for ways you can enjoy a 4th of July cookout – Dustin's Bar-B-Q style!
Show Off Your Colors
A 4th of July cookout is the perfect time to show off all things red, white and blue! One of the best parts about throwing a party is getting to have so much fun with the decor. Opt for colorful dishes to display your barbecue, fun streamers and mini American flags scattered throughout the yard.
Start With Finger Foods
Having a variety of finger foods for your guests to munch on before the main course is a great way to ease any hunger and entertain guests! Many people like trying new choices and old classics in a bite-size version before delving into the evening's entrees. Try adding some corn nuggets, fried okra, and maybe even some wings to your appetizing starter table.
Introduce Some Friendly Competition
No 4th of July cookout is complete without some friendly competition. From corn hole to backyard flag football, there are so many ways to get the whole crew involved in some fun, lift their spirits, and enjoy each other's company.
Serve An All-American Meal
As hot as it may be during Florida's summers, there's no reason to sweat the menu. That's why picking up something like Dustin's Bar-B-Q ensures a classic American meal the whole crew will love! From the delicious baby back ribs to the barbecue sandwiches, there's nothing more festive than the best BBQ in Florida making its appearance at your ultimate 4th of July cookout.
Enjoy The Fireworks
The perfect way to cap off a successful fourth of July cookout is with a good, wholesome fireworks display. Whether it's sparkler fun with the whole gang or a more professional display of high-end fireworks, this is an entertaining way to end a fun, flavorful, and festive night with friends and family.
However you decide to celebrate this 4th of July, we hope it's filled with celebratory BBQ from your favorite Ormond Beach BBQ restaurant. And if not, we hope you still enjoy the time spent with friends and family celebrating our great country. Happy Fourth of July from your Dustin's family!