Mon, Aug 29, 2022 at 11:50AM
---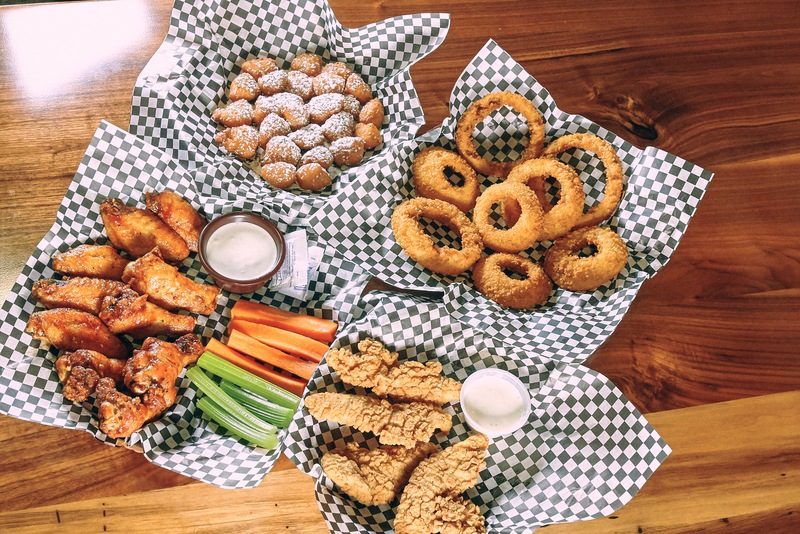 Whether you are college-aged or have little ones who attend school, you probably enjoyed your last few weeks of summer break. But, now it's time to be back in the classroom.
B-B-Q restaurants are wonderful places to spend time with family and friends as you get back to school. Here are some ideas for incorporating Dustin's Bar-B-Q into your back-to-school schedule.
Family Dinners
If you have children returning to school, now is the perfect time for a high-quality family dinner to hear about their transition. Our restaurant gives you time with your loved ones at a fun, casual joint. Or, take Dustin's home!
Perhaps a college student in your life is missing the comforts of home? Send them on their way with a nice dinner. Come to Dustin's Bar-B-Q for yummy soup and salad or some delicious seafood! The dinner table is a great way to hear how they're doing.
B-B-Q Restaurants and School Shopping
Were you busy running from store to store getting school supplies? Maybe you're still in the thick of that effort and find yourself running extra errands? Stop in for one of our lunch specials between 11 a.m. and 4 p.m. Nothing works up an appetite like back-to-school shopping, and we have you covered.
Our extensive kids' menu includes a drink in the price of the meal. While you're out scoring back-to-school deals, get a hearty kids' meal for just $5.99! Kids ages 10 and under can enjoy our delicious kids' meals.
Back-to-School Party Catering
Want to throw a back-to-school bash to ring in the new school year? It's never a bad idea as food has a way of bringing people together and functions as an ideal "ice breaker" if meeting new people. We offer party catering to feed large groups of hungry folks. Barbeque foods are classic favorites in almost any crowd. From ribs to sandwiches to chicken wings, we can do it all!
You can fill out our online form to start your Dustin's Bar-B-Q catering preparations today. We can't wait to give you and your guests full stomachs and happy hearts with our delicious barbeque!