Fri, Nov 06, 2020 at 9:00AM
---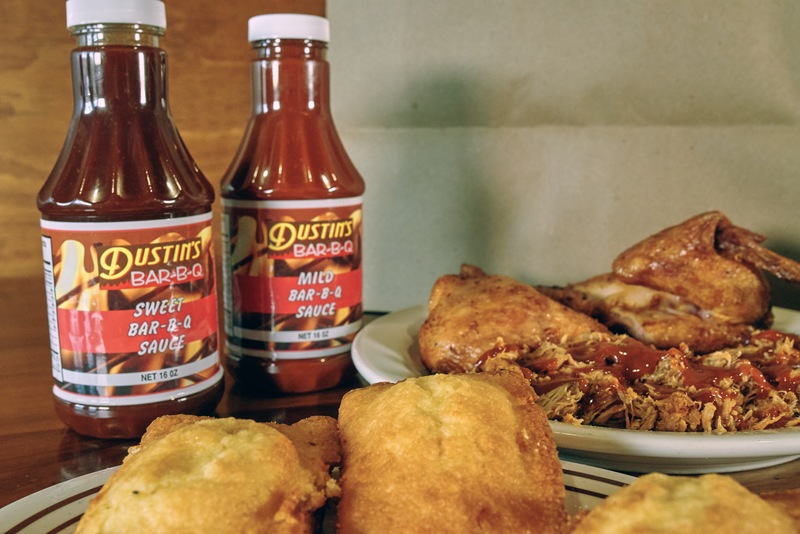 Are your Black Friday plans looking a little different this year? With a few flavorful tweaks and some delicious Dustin's Bar-B-Q, you can enjoy an all-new holiday tradition! Just read on for some of our favorite ideas.
Beach and bar-b-q
Where else but the Sunshine State can you spend Black Friday on the beach, soaking up some sun and perhaps even enjoying a swim? Escape the hustle and bustle of shopping days' past, and fuel your beach fun with Dustin's Bar-B-Q for a truly flavorful Black Friday outing.
Deck the halls with Dustin's
If your family likes to get a jump on holiday season fun and decorating, why not start on Black Friday? Enjoy a lazy day in your PJs as you deck the halls, but be sure to take a lunch break to refuel with delicious Dustin's picks like Wings, Corn Nuggets and Crispy Fried Chicken Strips the whole family will enjoy.
Shop small businesses...
Dustin's is proudly located in six communities across the Sunshine State, one-of-a-kind neighborhoods defined in large part by small business and family-owned shops worth visiting this Black Friday and all year long! This might be a great opportunity to pop into that boutique you've been curious about, or pick out a gift for someone special at a local flower shop, bakery, you name it.
... or craft your own treasures
The relaxing day after Thanksgiving is also a fun opportunity for families to get crafty and spend time creating their own gifts or keepsakes - from paintings to paper maiche, DIY recipe jars and other special somethings.
Have a holiday movie marathon
Get a head-start on holiday movies! Fuel your movie marathon fun with homemade popcorn and ample Thanksgiving leftovers (and of course, once you run out, Dustin's is here to provide the sustenance you need to keep the film fun going!).
From Black Friday to all of your holiday get-togethers, we here at Dustin's are excited to help make this a season to remember.