Sun, May 01, 2022 at 10:05AM
---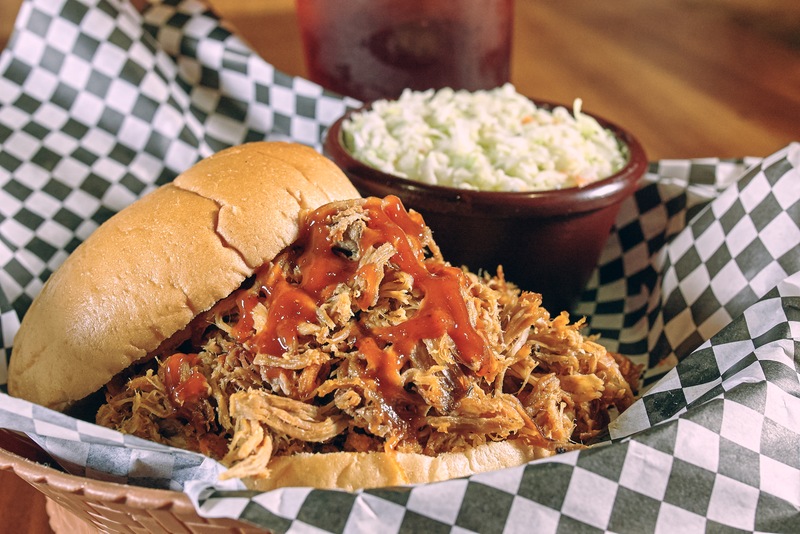 No matter how you try to diversify your kids' palates, chances are they'll go through phases where they only want one kind of food and nothing else. Eventually, they'll grow out of it, but trying to find something to please everyone in your family can be a pain when you're dealing with one or more picky eaters.
Luckily, Dustin's Bar-B-Q not only has a delectable menu of BBQ classics but also a bevy of options to ensure everyone in your crew can find something satisfying to snack on. What makes our barbeque restaurants the perfect place to feed your finicky fam?
A Kids Menu to Please Every Palate
Our kids' menu, designed for children up to age 10, has something for every fussy eater, whether they're partial to hamburgers, hot dogs, chicken strips, or beans and franks. Of course, our BBQ Sammich and Fries is always a big favorite.
Our salad bar has plenty to choose from, as well, if you have that rare unicorn of a child who actually eats veggies, and every meal on the kids' menu includes your choice of drink.
Appetizing Sides Galore
If your kids are a little older or possess a more well-developed palate, they might be keen to sample some of our incredible sides with their burger or hot dog. Garlic bread and mac & cheese are beloved staples for all ages, as is corn on the cob.
However, you may also be able to sneak in some fiber with our sweet Bar-B-Q Beans or entice them into eating some veggies like fried okra or green beans. If your kids are fans of creamy salads, they're sure to love our potato and macaroni salads and perhaps even our coleslaw.
A Slew of Sauces to Slather Any Meal
It's hard to go wrong with sauces, but when you're looking for the best BBQ in Orlando, the sauce definitely matters, and you're sure to want options.
Kids and adults alike are sure to find a favorite with Dustin's selection of sweet, hot, mild, and pulled pork sauces to choose from. When paired with our selection of rubs, everyone can create a flavor profile that perfectly suits their palate.
Sammies You Can Share
As kids grow, they may be keen to start ordering from the grown-up menu, even if they're not yet able to finish a whole serving. If they're not quite ready to go to town on a rack of ribs, they can share a satisfying sandwich with sliced or pulled pork, beef, brisket, turkey, chargrilled chicken, or even chicken strips or a fried fish filet.
When topped with BBQ sauce, our sandwiches are a shareable treat perfect for the big kids in your family.
You Can't Beat the Best BBQ in Orlando
If your kids are already BBQ lovers, they're going to love everything at Dustin's, where our fresh, homemade selection is a cut above the rest. Ribs, burgers, seafood, steak, and sandwiches are all up for grabs, smothered in BBQ sauce to create a mouthwatering meal, fit for diners of all sizes.