Sat, Sep 03, 2022 at 12:00PM
---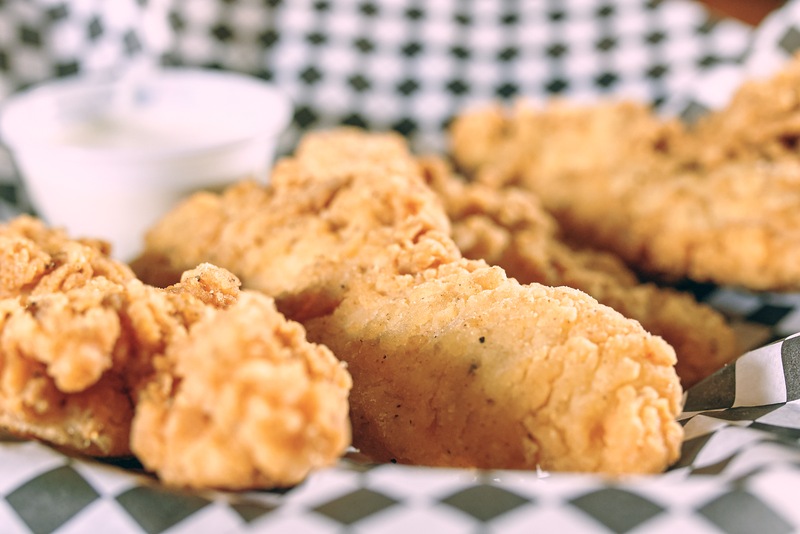 Back-to-school is in full swing, which means Florida parents are on the hunt for the perfect after-school meals that will keep their kids full and happy without too much time and effort. Why not make your family meals as convenient for you as they are delicious?
Luckily, you can meet all these needs and more with Dustin's Chicken Strips. Order them as a starter for one hungry belly or a Bar-B-Q Dinner Plate for multiple kids (and parents) to share!
Take on the New School Year with the Best BBQ in Orlando
Let's look at a few of the top reasons why Dustin's Chicken Strips are the perfect back-to-school dinner for hungry kids and busy parents.
Perfect for Even the Pickiest Eater
As a parent, you know how frustrating it can be to deal with a picky eater. Take it from us, Dustin's Chicken Strips are seasoned to perfection without being too overwhelming for a kid's delicate palate, making them a great go-to meal for hungry kids of any age.
Finally, a delicious and easy meal that satisfies your picky eater every time!
Great Source of Protein
Parents are always conscious of the nutritional value of their kids' food, as they should be! Kids need the proper nutrients to grow and have lots of energy, especially at the start of a new school year.
You'll be pleased to know that Dustin's Chicken Strips are packed with protein to keep your kids full and satisfied. Additionally, you can always add some extra nutrition on the side with our green beans or corn on the cob.
Super Customizable with Sides and Drinks
Dustin's Chicken Strips are a delicious and easy meal for kids during the busy back-to-school time, but most kids will need a bit more than just the main entrée.
Based on your child's needs, you can make sure they get the balanced meal they need by including a side salad or nutritious side dish from your favorite barbecue restaurants. Round it out with some milk, hot chocolate, or even Dustin's Southern Sweet Tea if you and your kid need a refreshing treat on a hot day.
Quick and Easy for Busy Parents
Whether you're picking up Dustin's Chicken Strips just for your children or yourself, you'll love how convenient they are to simply grab and go, especially when you order ahead.
Have some extra time in the evening? You could make a fun bonding experience out of it and enjoy the best BBQ in Orlando together at Dustin's Bar-B-Q. All you'll have to do is relax and enjoy the time with your kids; no shopping, prep time, or cooking required.