Tue, Jun 16, 2020 at 4:25PM
---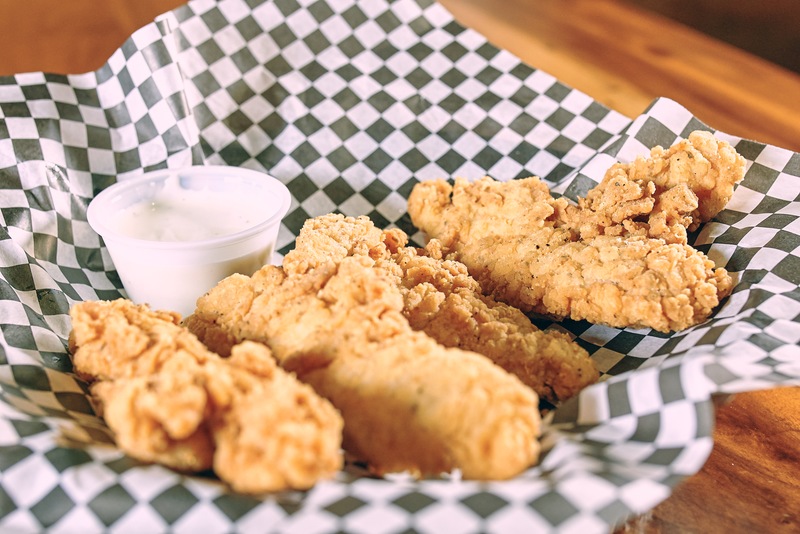 Warm, crispy and effortlessly easy to enjoy, Dustin's Chicken Strips are an all-time favorite at our restaurants in Orlando, Ormond Beach and the surrounding area. Take a look below as we dig into the delicious details behind this beloved bar-b-q staple!
Handheld, homestyle flavor
There's something irresistible about finger foods: snacking staples you can enjoy with one hand as you lounge around by the pool or fuel up on your way to summer adventures. Add the delicious, familiar flavor of homestyle chicken—a genuine comfort food classic—and you've got a truly perfect treat. Chicken Strips' perfect shape also means they can be used in a variety of ways—add your leftovers to a summer salad, place on a skewer for a fun snack or simply dip your Strips into a creamy milkshake for a sweet and salty treat! The options are endless when it comes to Chicken Strips' charm and flavor.
Crispy, crowd-pleasing goodness
The ultimate crowd-pleasing treat, Chicken Strips have a universal appeal—serve them up at a party, beach day gathering or family picnic, and you're sure to deliver meal that satisfies across the board!
The appeal of this fried favorite may be attributed to the Maillard reaction, the delicious phenomenon that happens when amino acids and sugars in food react to heat and form a crisp, golden-brown exterior—and of course, it's all down to Dustin's unique blend of spices and TLC that gives our Chicken Strips their characteristic flair. Whatever the reasons may be, Chicken Strips are here to stick around as a favorite of the bar-b-q table, family picnic or just-because gathering over good food.
Three delicious ways to satisfy your cravings
Here at Dustin's Bar-B-Q, we have three delicious ways to dig in to your favorite Chicken Strips—so every bar-b-q outing is fresh, fun and an appetizing upgrade to your usual routine! You can enjoy them as a starter before your meal, or pair them with garlic bread and two savory sides on our Fried Chicken Strips Bar-B-Q Dinner Plate. You can even switch things up by enjoying Chicken Strips on a satisfying sandwich! Our Chicken Strip Sandwich is prepared with our famous Fried Chicken Strips, lettuce and tomato, served up alongside your choice of Coleslaw, Bar-B-Q Beans or French Fries for a hearty handheld delight.
Craving some Dustin's Chicken Strips? You're not alone! Swing by your local Dustin's Bar-B-Q to enjoy our famous Chicken Strips, whichever way you like them, as well as your go-to sides and other bar-b-q staples for a truly delicious meal. Plus, remember to sign up for our 'Que Club for free food, special offers and Dustin's updates!