Wed, Aug 26, 2020 at 3:52PM
---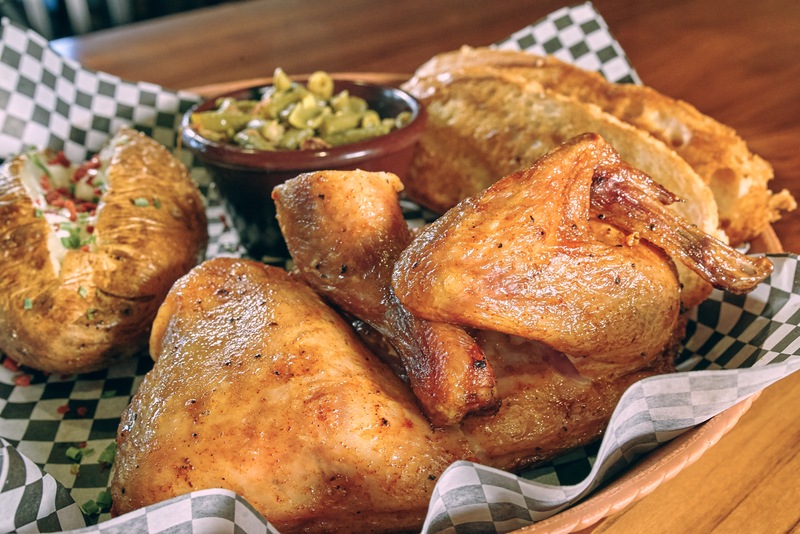 September is National Chicken Month—and when you're looking for Daytona Beach restaurants that serve up your favorite bar-b-q chicken, Dustin's is the place to be! Read on to discover a few of our favorite go-to chicken dishes worth enjoying on your next Dustin's outing.
Fried Chicken Strips
Crispy and fried to golden-brown perfection, it's no surprise why our Fried Chicken Strips are often the first to go at family gatherings and everyday mealtime! When you're in the sharing mood, you can order a few starters to go around the whole table (or even ask about our Dustin's takeout trays and catering options!). Or you can enjoy a mouthwatering meal with a Chicken Strips Dinner Plate, or Chicken Strip Sandwich.
(Fun tip: Digging in at home? Set up a Fried Chicken Strips station with endless strips and ample dipping options for a customizable, buffet-style meal everyone is sure to love.)
Bar-B-Q Chicken
In our book, classic bar-b-q flavor just makes everything a little better. Pair your Bar-B-Q Chicken with your favorites sides on a decadent dinner plate, or bring home enough for the family with takeout by the pound.
Chargrilled Chicken Breast
A touch of smoky goodness and a crisp exterior, chargrilled to perfection? Sign us up! Our Chargrilled Chicken Breast is delicious on a dinner plate, and works perfectly atop your Dustin's salad, too.
Wings
We can't forget about this all-time classic! Wings make the world go 'round (well, technically, it would take almost 500 million wings to go around the world once—but you don't need nearly that many to enjoy a truly satisfying feast). Snack on 10, 20 or 50 delicious, mouthwatering wings, served with celery, carrots and blue cheese plus your choice of sweet, mild, hot, Cajun dry rub or Buffalo for the perfect pairing of sweetness and spice.
From juicy chicken to fall-off-the-bone ribs, tender brisket and beyond, Dustin's has you covered for all of your bar-b-q cravings! Visit us or bring home a family meal soon.