Sun, May 01, 2022 at 9:55AM
---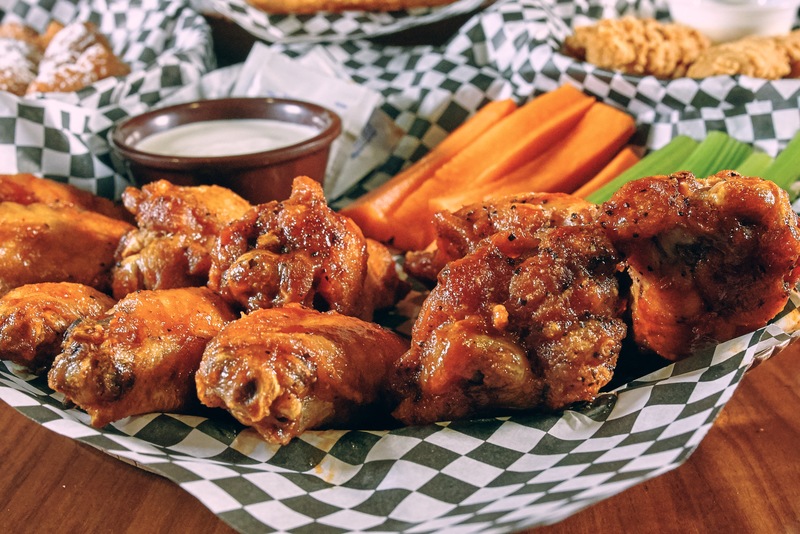 With all the delicious Daytona Beach restaurants to choose from, it can be difficult to narrow down a spot to grab dinner with your friends or family. However, if you're feeling that craving for some classic BBQ—and some wings in particular—you can't do better than Dustin's BBQ.
Daytona Beach Restaurants with the Best Bar-B-Q Wings: Dustin's BBQ
So, you've decided to enjoy a savory and satisfying meal at Dustin's BBQ in Daytona Beach. Now comes the hard part: choosing the right flavor of wings! Luckily, we can proudly say that all five of Dustin's classic Bar-B-Q style wing flavors are incredibly delicious in their own way.
Let's take a closer look at each of these unique flavors and the tastes they might appeal to the most.
Sweet
If you're a fan of sweet-and-sour tanginess (minus the sour part), you'll love our sweet Bar-B-Q style wings. The subtle touch of sweetness creates a delectable contrast from the other spices used in the recipe, working together to form a well-rounded taste that you can't help but love.
Try our sweet Bar-B-Q style wings with a complimentary side dish such as gooey mac and cheese or a potato salad!
Mild
Our mild Bar-B-Q style wings are the perfect choice for someone who's trying out this type of chicken wing for the first time, or a seasoned (pun intended) Bar-B-Q lover who wants to pair an order of wings with another entrée like ribs or steak. Mild wings go great with just about any side or even a cold glass of Dustin's Southern Sweet Tea!
Hot
Not for the faint of heart! If you're a lover of all things hot and spicy, you can't pass up an opportunity to try Dustin's hot Bar-B-Q style wings during your next visit. A variety of spices and seasonings work together to create our signature hot wing, and you'll love the subtle and nuanced flavors that peek through the spice in each bite.
Cool down your mouth between bites of hot wings with an ice-cold soft drink, signature cocktail, or even a delicious side dish like garlic bread or corn on the cob.
Cajun Dry Rub
There's nothing out there quite like Cajun seasoning, and there are so many delicious entrees and sides that feature this distinct flavor profile. If you're going for the Cajun dry rub Bar-B-Q style wings at Dustin's BBQ, be prepared for an explosion of hot and spicy Southern flavor with each bite!
Buffalo
Buffalo Bar-B-Q style wings take the same sweet-and-sour tanginess of our sweet wings with a bit more emphasis on the tang as well as some subtle spiciness. If you're looking to get into the hot wings game but don't want to jump into a super spicy taste right away, buffalo wings are a great place to start!
Pair your buffalo wings with any one of our mouth-watering Bar-B-Q style sides including green beans, coleslaw, or even a baked potato.
When selecting the perfect wing sauce for you Dustin's BBQ has you covered with our different selections available, suitable for any palate!