Tue, Jan 24, 2023 at 8:36PM
---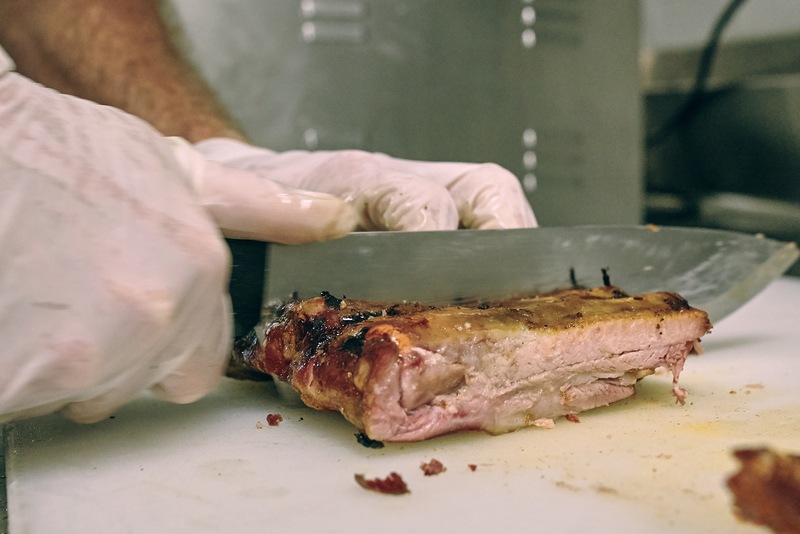 When you visit barbecue restaurants, you're sure to find plenty of meats doused in distinctive BBQ sauces. What you want to look for is something off the beaten path, featuring fresh, high-quality ingredients and innovative flavor combinations.
Dustin's Bar-B-Q delivers with mouthwatering meals that satisfy every sweet, salty, savory, spicy, smoky, and umami craving. What are some of the outstanding ingredients that contribute to our top-notch recipes? Here are a few you'll want to sample on your next visit.
Savory Meats
While you can certainly pour delectable BBQ sauce on everything from salads to tacos, the be-all and end-all of the BBQ world is, of course, meat. Dustin's offers succulent, meaty goodness in spades with burgers, steaks, ribs, wings, pork, turkey, and more to whet your palate.
You'll find slow-smoked Baby Back and St. Louis Style Ribs dripping with savory appeal alongside chargrilled burger patties and chicken breasts, not to mention Bar-B-Q Wings drenched in sweet, spicy, and buffalo flavors or Cajun dry rub. With so many delectable meat options, choosing your favorite savory recipe will be the greatest challenge.
Sweet and Spicy Sauces You'd Expect From Barbecue Restaurants
Barbecue sauce is a combination of ingredients like tangy vinegar and/or tomato paste; sweet honey, molasses, or sugar; spicy elements like pepper and mustard; and even smoke in some cases. There's no end to the variations you'll encounter.
Dustin's serves up saucy greatness with a range of delectable sauces featuring our own special blends. We offer a sweet sauce that perfectly balances chargrilled meat selections, as well as a spicier recipe that's great on wings – and pretty much anything else! Make sure you sample the smoky pulled pork sauce that delivers unique Dustin's flavor.
Tantalizing Garlic
If you can't do BBQ without a hefty hit of garlic, you'll be glad to find that it's all over our menu, in doses both large and small.
If you're looking to complement sweet or smoky selections, the lion's share of main dishes come with toasted garlic bread included. Plus, you can always order more from our sides menu! Garlic lovers will also want to try our Cajun Garlic Shrimp for a spice explosion that's out of this world.
Sumptuous Sides
No BBQ spread is complete without a range of sides to complement your savory meat selection. Dustin's hits all the flavor centers with our tangy Bar-B-Q beans, creamy potato salad, mac and cheese, crispy french fries, crunchy fried okra, sweet applesauce, juicy corn on the cob, and so much more.
Something for Everyone at Dustin's Bar-B-Q
Dustin's turns the flavor factor up to 11 with dishes designed for pairing so you can savor every bite and delight your taste buds. With fresh, high-quality, flavorful ingredients and innovative recipes, you'll always find something to love at Dustin's Bar-B-Q.