Fri, Dec 17, 2021 at 5:35PM
---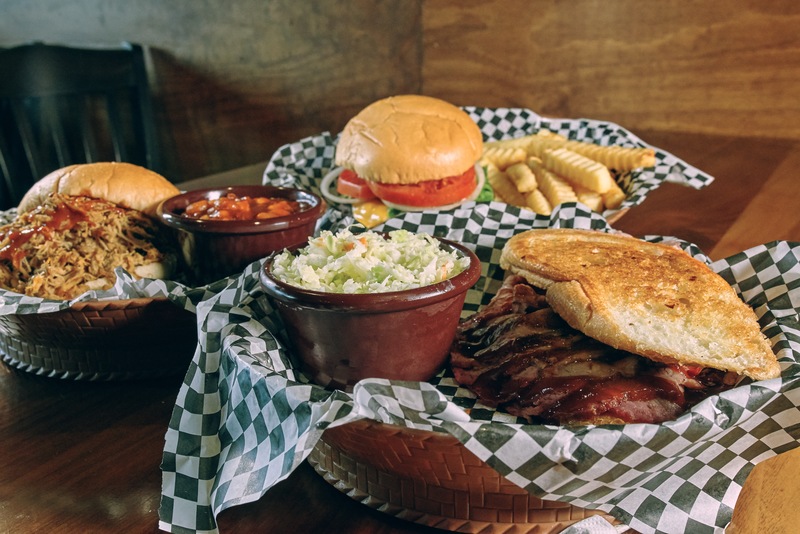 Finding the best barbecue restaurant can be a tricky (but tasty) task. With so many restaurants claiming to be the top dog, how do you know which one is actually the greatest?
Dustin's Bar-B-Q has long been hailed as the best BBQ in Orlando, so we know a thing or two about competition. Whether you're a regular or you dine with us every now and then, here's what sets us apart from other restaurants in Florida.
We're Focused on Safety
Our team thinks that amazing BBQ in Florida should be safe. When you choose to eat in at Dustin's Bar-B-Q, you can feel comfortable because of the advised safety procedures we have set in place for COVID-19. We sanitize tables between each seating, and common areas (including the bathroom) get thoroughly cleaned multiple times a day.
When you order out, we provide swift and safe curbside service to ensure that you are adequately cared for during these tough times.
There Are Plenty of Ways to Order
Our wide range of convenient ordering options makes Dustin's a no-brainer. The same menu is available for classic dine-in, quick and easy takeout, and curbside service, where you can stay in your vehicle, and we'll bring your food to you!
No matter how we serve you, cleanliness is our primary focus. We are dedicated to making your Dustin's Bar-B-Q experience safe, hygienic, comfortable, and easy for you and your family, regardless of how you want to enjoy it.
That's why we're committed to giving you and your family as many opportunities as possible to experience everything you enjoy about the best BBQ in Orlando.
The Food Is Incredible
There's a good reason why everyone you know in Orlando can't stop talking about the food at Dustin's Bar-B-Q. We pride ourselves on a varied menu, with something everyone will love. Everything we serve will make your mouth water with anticipation of diving in!
You'll find it all here, from wings, baby back ribs, beef brisket, and even pulled pork. After taking a look at the menu, you just may realize you'll need to come back for round two!
Do you have an event coming up? We provide Orlando wedding catering, along with other special events to ensure your guests get to enjoy the most delicious meal as they celebrate you!
Our Team Cares About You
Customer service is a major focus at your favorite Ormond Beach barbecue restaurant and all of our other Dustin's Bar-B-Q locations. If you've ever visited one of our Florida BBQ locations, you know that we don't just offer tasty barbecue. We also have a friendly and down-to-earth staff that can't wait to greet you!
We have made it a top priority from the beginning, and now our courteous employees and excellent services are part of our reputation. We value our patrons and devote the time and resources necessary to ensure that you're treated with respect and kindness every time.