Fri, Mar 26, 2021 at 3:13PM
---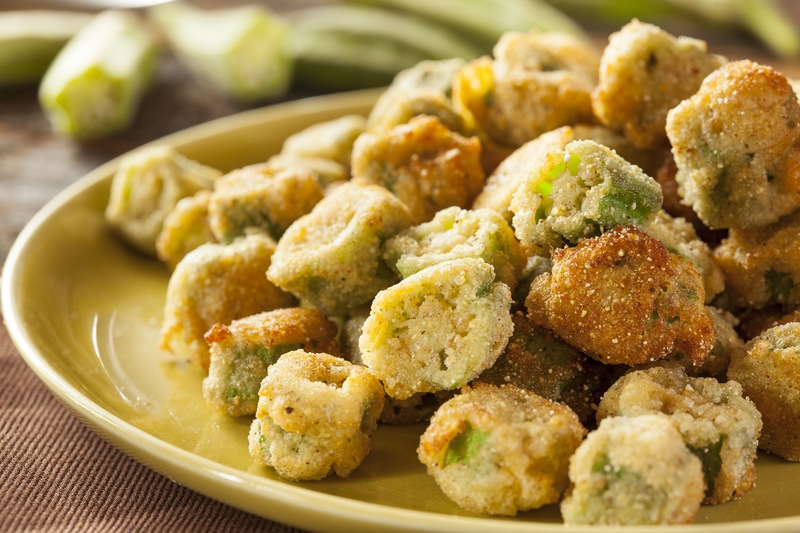 Spring is here! With flowers beginning to bloom, colors are filling our landscapes, and here at your favorite Daytona Beach barbecue, we're all about adding color to your plate, too! It's important to get some greens into your diet, but adding some colorful options to your entrees doesn't have to be bland and boring. At our restaurants in Daytona Beach, we believe adding some color to your plate can be delicious as well. Read on for 3 tasty ways to add some color to the best bbq in Daytona Beach this Spring!
Off to a Great Start: Kick Things Off With Okra
It's a tale as old as time – you need to eat your greens! And if you're not into the leafy greens, there's still hope for you. Our fried okra is sure to impress and is a fan favorite at our Daytona Beach bar-b-q restaurants. Start your meal off right by ordering some fried okra as an appetizer, or you can also add it to your entree as a side!
The Flavor Doesn't Stop There: Try Our Endless Soup and Salad Bar
Our endless soup and salad bar not only keeps the good times rolling but the colors are endless, too! Among our fresh, flavorful soup and salad bar options, you'll find greens, reds, purples, blues, whites, and so much more! Plus, you can't go wrong with a tried and true salad from your favorite BBQ joint in Daytona Beach!
Complement With the Classics: Add a Side of Green Beans and Corn
Can't decide on just one color to add to your plate? That's okay – try more than one with our classic - and colorful - sides! Add some green with some green beans or fried okra, or add a brighter color with some corn on the cob!
If there's one thing that's for sure, our colorful options are just as tasty as our baked, browned, and barbecued items! By adding some color to your plate this Spring can be a fun way to mix things up a bit, or just give you an excuse to enjoy the flavor you already love so much. Stop by your local Dustin's Bar-B-Q for most ways to keep your tastebuds happy!