Wed, Apr 28, 2021 at 9:10AM
---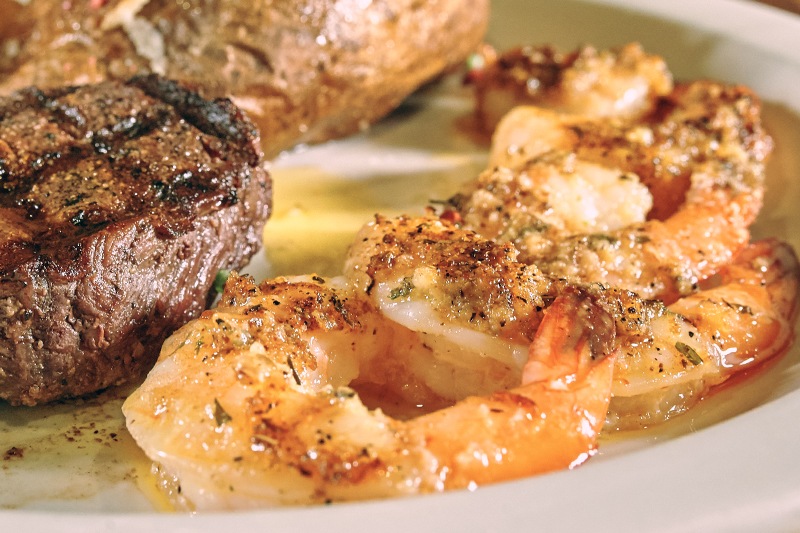 Who said barbecue and seafood don't mix?! Well, that's definitely not the case at Dustin's Bar-B-Q! Seafood lovers and barbecue lovers unite at our restaurants thanks to our delicious menu options that combine everything you love about Deland's best BBQ plus our signature seafood options. Read on for 3 things our seafood lovers always order when they come visit their favorite bar-b-q restaurant in Deland!
Fried Fish
This southern classic is a crowd-pleaser! Our seafood enthusiasts love to enjoy this flavorful entree with our toasted garlic and bread and a choice of two of our delicious sides. If you're looking to keep the southern charm going, pair it with our fried okra or corn on the cob!
Shrimp
For those who love shrimp, our shrimp is a go-to! Choose between our classic fried shrimp or mouth-watering Cajun garlic shrimp and take your seafood goals to the next level. Plus, there's nothing like our delicious shrimp paired with some macaroni salad or green beans!
Steak & Shrimp Combo
This one's for all our surf-and-turf lovers out there! Combine everything you love about land food with everything you love about seafood and you have our delectable Steak and Shrimp Combo! Here, a 6oz sirloin meets your choice of five fried or Cajun garlic shrimp plus our endless salad bar, one side AND toasted garlic bread. Are you getting hungry, yet?
Here at the best BBQ restaurant in Deland, we know how to do more things right than just delicious barbecue. That's why our local seafood lovers enjoy dining with us! If you're looking for your next tasty seafood meal – and maybe a side of barbecue flare, too – stop by your local Dustin's Bar-B0Q and let us help you satisfy those taste buds!