Mon, Jun 27, 2022 at 1:37PM
---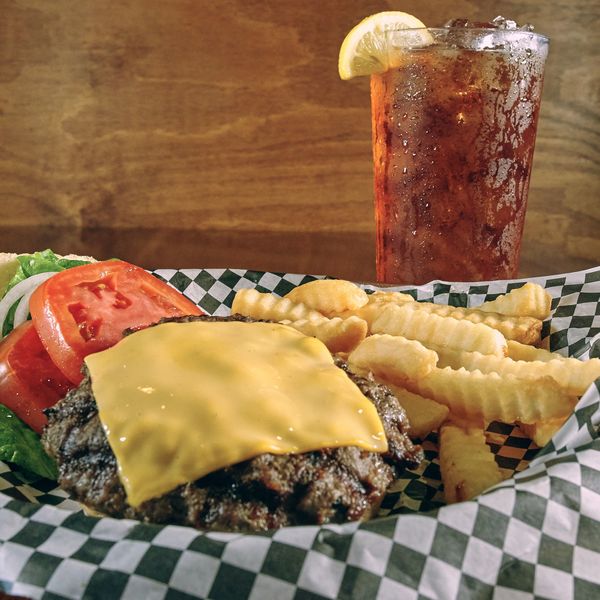 Summers in the air, and you know what that means: cookout season is upon us. Whip out your charcoal and fire up those grills; it's time for pool parties, outdoor birthday bashes, and cookout food galore.
Are you on the hunt for perfect menu items to make your next backyard cookout a hit? Read on to get some serious grilling food inspiration.
1. Burgers, Burgers, Burgers
What other food is synonymous with backyard grilling, if not the mighty burger? But every burger needs killer sauce. At Dustin's BBQ, our carefully crafted, authentic southern barbecue sauce is a punch of flavor and is available to purchase for your next grilling event.
Choose between sweet, mild, or hot, and watch as your friends and family come back for second, third, and fourth helpings. Of course, the success of your burger also depends on that depth of flavor, so don't skimp on the lettuce, pickles, and fresh red onion, either.
Next time you're grilling burgers, make sure to snag a bottle of our famous sauce for exceptional results.
2. Ribs Galore
Not for the faint of heart, ribs are the king of grill food. Is there anything better than diving into that tender, meaty sauce, and ribs? Make sure to get high-quality ribs so that the meat will fall right off the bone.
Okay, maybe you're ready to dive into a rack of St. Louis ribs only to find out that your grill is busted. Never fear! You can still enjoy a tasty grilled dinner — without all the work. Ready to bring the party home? Visit Dustin's BBQ for a delicious feast for the whole family.
3. Can Anyone Say Vegetarian?
With more and more people becoming vegetarian, it's important for you to be able to accommodate all of your friends and family — even those that abstain from meat. Luckily, there's a slew of yummy veggie options that taste just as good grilled.
So, throw on some fresh corn on the cob, marinated tomatoes, and garden-grown zucchini to wow those veggie eaters.
4. Barbecue Chicken and BBQ Catering
When it comes to chicken, you can't lose. As the most popular protein in the United States, grilled chicken is a sure-fire way to make your backyard cookout a hit. Of course, it all boils down to the sauce. Make sure to lather some barbecue glaze or fruity marinade onto the meat for the ultimate crowd-pleaser. Or try making a deluxe grilled chicken sandwich with fresh lettuce, spicy aioli, and juicy tomatoes. Trust us — it'll be a hit!
Grab enough chicken for the whole family at Dustin's BBQ — they also offer excellent BBQ catering and party catering.