Thu, Oct 01, 2020 at 3:58PM
---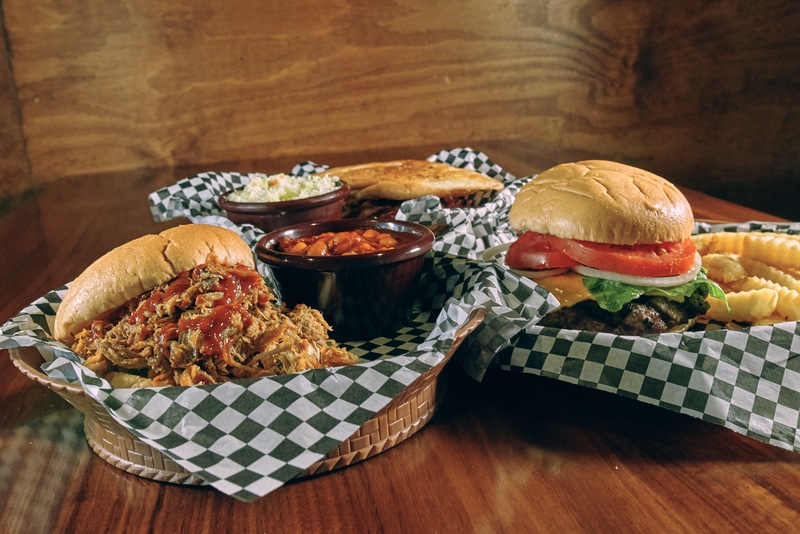 Three meals a day adds up to 1095 per year. How many of them do you remember? Whether it's for belly laughs, a beautiful venue or dishes so good they're unforgettable, we here at Dustin's believe meals should be memorable for all the right reasons.
Fortunately, it's easy to make your meals more memorable when family meets delicious flavors. Get started with these five fun ideas from your go-to Orlando BBQ destination, Dustin's!
Play with your food
We all know the old rule about not playing with your food—but we think there are some serious exceptions, especially when the whole family is in on the fun! Food fun can help kids grow more familiar with new ingredients. So even if you wouldn't munch on your Dustin's Salad with your fingers, your child might find it a fun way to discover the unique textures and flavors that go into this wholesome dish.
Other fun ways to play with food include using sauces to make funny faces on a plate, or serving up food in a whole new way—like Chicken Strips on a shareable family table! (You may have seen nachos served this way online—just be sure to lay out plenty of foil for effortless cleanup after chowing down.) Sure, these potentially messy methods may not work every day—but when you give into the fun for special just-because occasions, you'll find that your meal becomes that much more memorable.
Enjoy personalized flavors
Make it your own for a truly memorable meal! Tiny touches of personalization, like a build-your-bowl buffet with plenty of greens, fries and Strips to go around and arrange in each family member's preferred style, help everyone at the table savor a meal that's uniquely their own.
Put on dinner and a show
Whether it's a family member putting on a musical performance, or the movie you've been hearing all about (with so many streaming options, there's no shortage of these today!), pairing your meal with meaningful entertainment can make the entire experience even more fun.
Dig into dinner in reverse
Sometimes, we just need to switch things up for a memorable mealtime experience! One easy way to do this is to serve up dinner in reverse. Savor a delicious dessert before digging into your Dustin's Wings or Bar-B-Q Dinner Plate for a silly switch the whole family (especially younger kiddos) may find endlessly amusing.
Indulge in some healthy competition
Who doesn't love some healthy competition? Follow suit from your favorite cooking competition show and have the family compete to see who can create the best sauce combo or perfectly plated salad. Winner can earn bragging rights, or perhaps a special dessert! Whichever way you play, know that one thing you won't have to compete over is the menu—because at Dustin's, our wide menu of Steaks, Salads, Burgers, Chicken Strips, Bar-B-Q Style Wings and more ensures that there is something for everyone in the house to truly savor and remember.
We hope that these ideas help you make your next meal that much more memorable! Swing by and save on your favorite flavors today. We can't wait to serve you.