Sat, Dec 03, 2022 at 9:50AM
---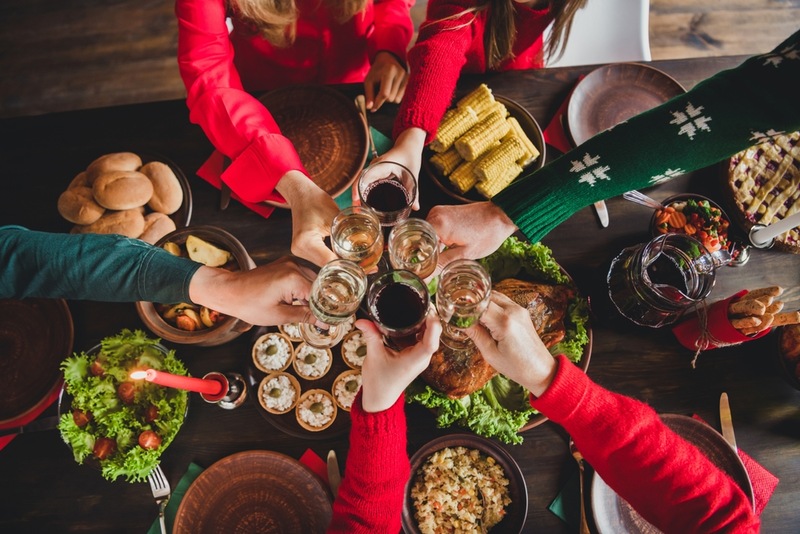 The holiday season is coming up, which means there will be lots of professional and social events taking place in a variety of settings. If you're planning a large event, you probably have a lot on your mind, from the venue to the decorations to the guest list and everything in between.
As you're planning your holiday event, don't forget one of the most important features of any big gathering: the food! With great catering, you can make sure your event goes off without a hitch and guests have a memorable time celebrating the holiday together.
Impress Your Guests This Holiday with BBQ Luncheon Catering
The type of catering you choose will depend on the layout and size of your party. Luckily, when you choose the right party caterer, they can design your catering order to perfectly fit your event's needs and make sure every guest is well fed.
Now that you've determined that you need a caterer for your event, it's time to decide what type of food you're going to provide. Maybe we're biased, but at Dustin's BBQ, we've seen firsthand just how easy it is for delicious and authentic BBQ to bring people together and make an event truly memorable.
Why Choose Dustin's BBQ for Your Party Catering?
BBQ might not be the first type of food you think of for a holiday party, but catering with Dustin's could definitely be the way to go this season! Whether you need luncheon catering for a workplace event or are hosting your closest friends and family at your home, we're ready to bring your event to the next level with delicious and classic dishes.
Take Some Stress Off Your Plate
You might be tempted to provide the food for your event yourself in an attempt to save money, but by the end of the event, you'll be so exhausted from running around the whole time that you'll realize you didn't even get to enjoy the party.
Besides, there's a lot that goes into great party food, which is why it should be left to the professionals.
Even the Pickiest Eater Will Be Satisfied
Everyone has a picky eater in their life, or perhaps you are the picky eater of your family! The great thing about BBQ is that there are so many different entrees and side dishes to choose from that appeal to a wide variety of taste and texture preferences. Even the pickiest eater will find something to enjoy.
Professional Setup and Cleanup
If you have to worry about setting up and cleaning up the meal at your event, you're sure to miss out on enjoying the experience with your guests. Let the professionals from Dustin's take care of all that so you can celebrate the holiday to the fullest!
BBQ Makes Any Party Delicious
Don't overlook the benefits of BBQ catering when you're planning any kind of holiday gathering. Your guests will thank you and you'll be free to enjoy the party right along with them!