Tue, Nov 30, 2021 at 3:54PM
---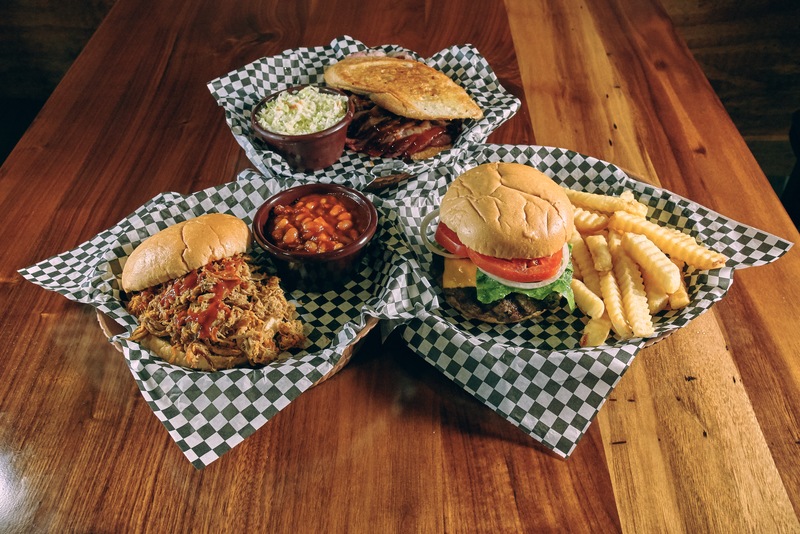 While Florida winter is much milder than most other states, we can still see some chilly days here at your favorite Daytona Beach restaurants! So, whether or not you're the first one to break out the sweater when it gets below 60 degrees, we're here to help keep you warm with some delicious Daytona Beach barbecue. Discover your next cool day go-to among these warm dishes from your local Dustin's Bar-B-Q. Just read on!
Dustin's Baby Backs
Jampacked with fall-off-the-bone flavor, Dustin's Baby Backs are unlike any other! Whether you've never tried them or they're your ultimate go-to, these will surely warm you up on those cooler days. This entree is served with toasted garlic bread and two sides of your choice. May we recommend the Corn on the Cob?
Slow Smoked Beef Brisket
As if you need another reason to run to your local Dustin's, the Slow Smoked Beef Brisket is calling your name! This fan-favorite never misses a beat and is here to keep you warm as the chill rolls in. This dish is also served with our toasted garlic bread and two sides of your choice. Are you hungry yet?
Bar-B-Q Beans & Franks
Mix things up a bit with our flavorful Bar-B-Q Beans & Franks! No visit to Daytona Beach BBQ restaurants is complete without giving this one a shot. Plus, the warmth will surely be present within every taste, complete with two franks and a bowl of bar-b-q beans. Yes, please!
New York Strip
Looking for a juicy, flavorful classic? Don't miss out on the New York Strip! In addition to the warm delights, you can enjoy yours with salad, one side and toasted garlic bread. Yum!
Ultimate Bar-B-Q Burger
Didn't think it could get better? Well, it sure can! Uncover the handcrafted flavor of our Ultimate Bar-B-Q Burger with bacon, cheddar cheese, pulled pork, lettuce, tomato, onion and an onion ring. Perfected with sweet sauce and your choice of coleslaw, bar-b-q beans or french fries, this is the perfect chilly day must-have!
And the fun doesn't stop there! With a vast menu of warm and delicious delights to enjoy, your mouth will be watering with every scent and your body will be filled with warmth with every bite. Swing by your local Dustin's for delectable dishes you don't want to miss out on, especially on these cooler days!