Thu, Oct 01, 2020 at 3:58PM
---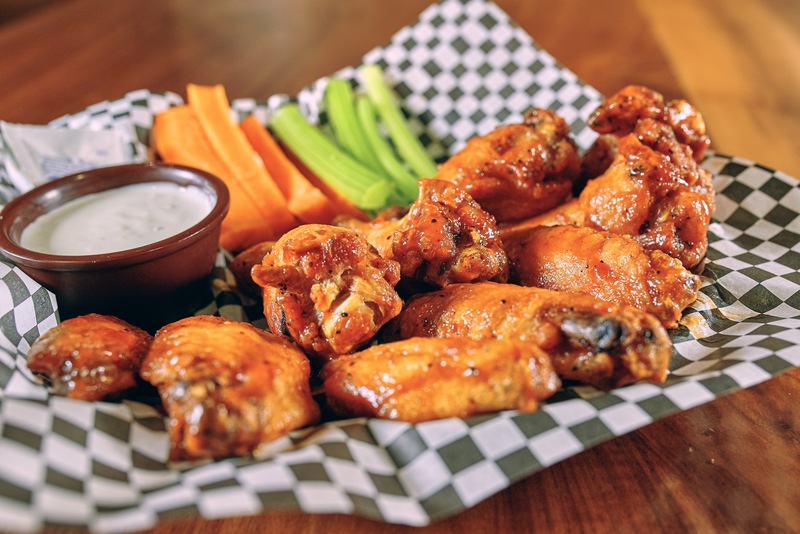 Fall is here - and with it comes the familiar thrill of football season! Now is a great time to kick back and relax with the family while watching your beloved team in action. But before you sink into your favorite football chair, pick up some Dustin's Bar-B-Q Wings - because there's no better sustenance for serious football fun.
Just read on as we share a few delicious reasons we love Bar-B-Q Wings during football season, and how to enjoy some on the next game day!
They make for effortless snacking
When you're enjoying the ups and downs of watching your favorite team, you don't want to worry about throwing together a complex meal at the same time. Wings have prevailed as the football fan's game day snack of choice because they are so easy to plan and serve (especially when you pick up 10, 20 or 50 Wings at your local Dustin's, conveniently located throughout East-Central Florida). It's easy to head back to the kitchen during commercials when you need to refresh your plate with more Wings and, of course, equally snack-worthy sides like Mac & Cheese, Potato Salad or Fried Okra.
Each member of the family can personalize their favorite flavors
All families know the familiar chorus of preferences and objections when it comes to deciding what's for dinner. Fortunately, on days when you're watching your favorite team play, the "food fight" can give way to a much more peaceful dinner/snack solution: Bar-B-Q Wings. Not only is this delicious dish a real crowd-pleaser, but it can also be customized to suit each member of the family's unique preferences. Choose sweet, mild, hot, Cajun dry rub or the all-time classic, Buffalo, and further customize the experience by setting out all of your go-to sauces for dipping.
Wings are steeped in football history
We know that Americans like to eat a lot of Wings, especially on occasion like Super Bowl Sunday when we tend to collectively consume just shy of 1.5 billion or so! But did you know that Wings are uniquely tied to the tradition of football culture itself? Chicken Wings first came onto the scene in the 1960s, the brainchild of Buffalo's Anchor Bar. Today, even without any Super Bowl wins under their belt yet, the Buffalo Bills boast one of the NFL's most dedicated fan bases. And while we can't say for sure that a passion for football and the quintessential Buffalo Wing have anything to do with each other, well, it wouldn't surprise us if fan morale was so strong because the base is adjacent to such a delicious, homegrown tradition.
We hope you enjoy this football season, fueled by your go-to Bar-B-Q Wings and other favorite Dustin's flavors! Swing by your neighborhood Dustin's today and bring home something the whole family will love.